Zatural
Affiliate Program
If you want 100% natural CBD supplements you can trust, look no further than Zatural. Founded by a naturopathic doctor, Zatural is the real deal. See why Zatural's immaculate line of targeted CBD supplements is turning heads in the wellness world…
Zatural Affiliate
Program Offer
Zatural was founded by renowned naturopathic doctor, Maryann Stanger. Originally, Stanger started creating potent CBD oil products for her patients to help improve their quality of life and address health issues. Today, the Zatural company remains a family-owned business that offers affordable, targeted CBD supplements to support overall wellness in both humans and animals.
Zatural stands apart for two reasons: The first is their expertise and attention to detail thanks to the brand's founder. Stanger is well studied in various fields— including acupuncture and the endocrine system, to name a couple— and you can see her expertise plainly in the Zatural line. Specific combinations of CBD with other ingredients like essential oils are targeted to pain, stress, sleep, and more. Customers can rest assured Zatural supplements have been formulated by a doctor!
The second reason Zatural shines bright is their commitment to natural ingredients. Even though CBD is great news for people looking for natural health supplements, not all CBD products are all-natural— far from it. Checking out ingredients lists in the CBD world can be dubious, but not with Zatural. The entire line is free of dangerous chemicals and additives. Only the good stuff hits the online shelves here.
90 Day Cookie Length
Conversions happening within a 90-day window ensures you will get credit for the sale.
35% RevShare
Promoting the Zatural affiliate offer earns a 35% RevShare on purchase.
20% Discount Funnel
Zatural affiliates use a 20% discount offer to incentivize their traffic that can double conversion.
Zatural strictly uses hemp grown organically in Colorado to make their CBD oil, and the entire line is non-GMO, gluten-free, and THC-free. That's right— none of the products from Zatural contain THC. Customers can still get the beneficial entourage effect with Zatural's broad spectrum products that contain all the cannabinoid goodness they're looking for— without the THC. From nano CBD to edibles and CBD for pets, Zatural has the whole family covered. No scary additives included!
How to Make Money Promoting Zatural
Zatural covers the gamut of popular CBD product categories without sacrificing quality or transparency. Because of the founder and formulator's expertise, the brand offers original, innovative supplements you can't find anywhere else. RevOffers has selected Zatural for their family values and natural, doctor-formulated products.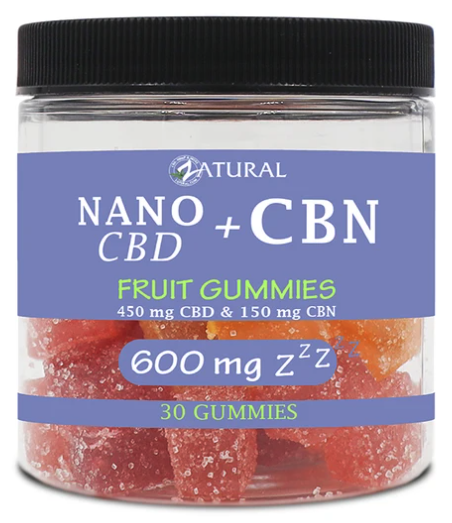 Why RevOffers Performance Marketing?
As an affiliate, you are aware that there are many poor brands with empty products out there, and a few amazing brands with ultra-premium products to promote. RevOffers focuses on quality over quantity, we have the best list of curated CBD offers anywhere.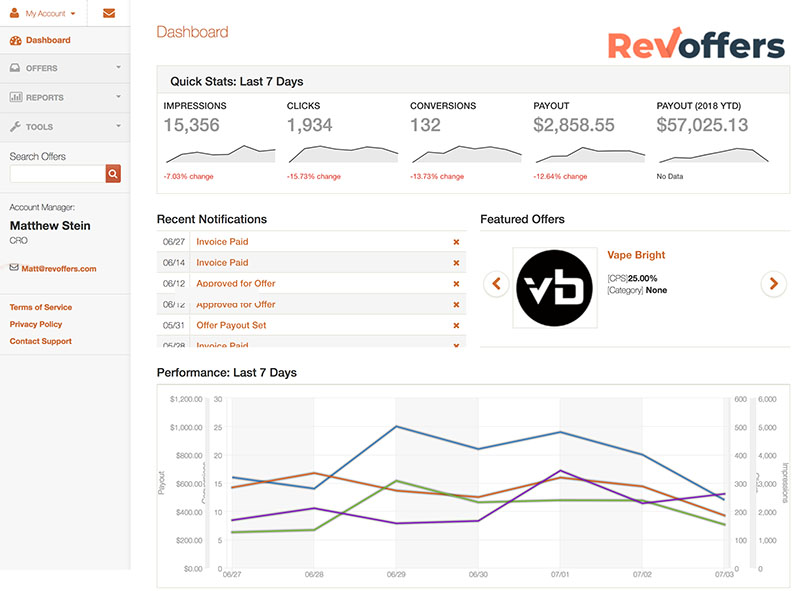 Why Affiliates Love to Promote with RevOffers
We curate the best transformational health products that are high-converting which allows our publishers to make even more money promoting brands they can believe in. Since RevOffers is an network, publishers have centralized access to multiple offers making it easy to promote, track and get paid.
RevOffers makes it easy for us to promote multiple offers all from one dashbaord - which means one payment too! With RevOffers we've been able to grow our affiliate revenue by 400% in just 3 months.
Jeanie Haar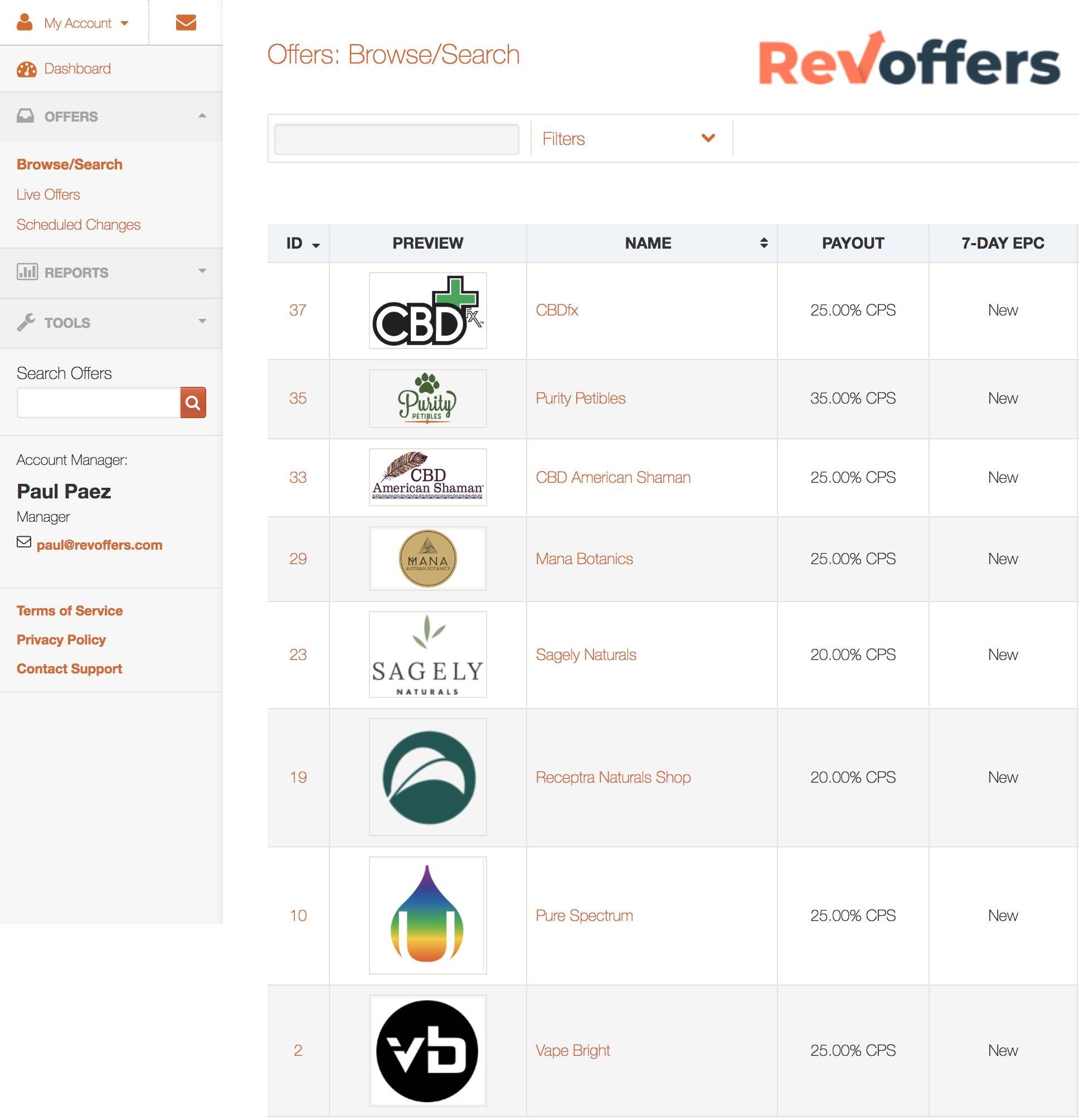 We are an Affiliate Network
We specialize in bringing affiliates like you high-converting offers with excellent payouts.
RevOffers creates deep partnerships with partner brands to ensure publishers actually get paid on time, every time. Joining RevOffers allows affiliates to leverage our curated collection of products in legal cannabis, natural health, and more. Putting multiple legal cannabis affiliate programs in one place simplifies and consolidates the process of making money with affiliate marketing.
Our Industry Leading Publishers