Secret Nature
Affiliate Program
What's the secret to wellness? According to this California cannabis powerhouse, the answer is plant spirits! From CBD to delta 8, the wholesome crew at Secret Nature offers the cream of the crop in hemp flowers and cannabinoid extracts. Discover how Secret Nature persists as a top choice for purity and potency.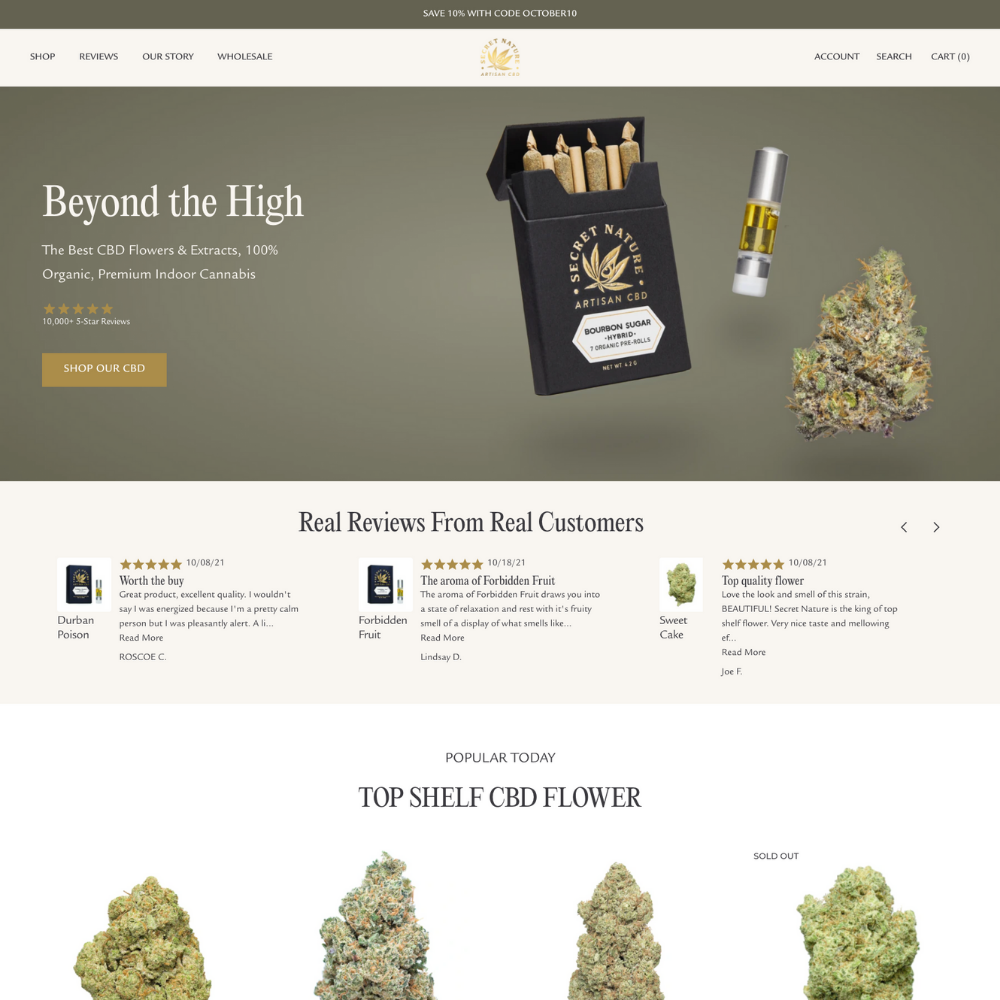 Secret Nature Affiliate Offer
Secret Nature got their start in the medicinal marijuana world and now supplies their deliciously potent cannabinoid catalog to people everywhere. After achieving massive success in the THC industry, the California-based company decided to venture into other supporting cannabinoids. Potent CBD, CBG, and delta 8 THC (all of which are technically legal at the federal level) are their specialty, and Secret Nature leverages over two decades of experience in the holistic cannabis realm.
Grown under organic auspices and vigilantly tested beyond industry standards, the hemp flowers from Secret Nature are known for potency and cannabinoid-specific genetic profiles. Secret Nature has intentionally bred high-CBD, low-THC strains and others for higher levels of CBG and delta 8 THC. Current, independent lab reports reveal all these flower varieties to have higher-than-average cannabinoid content, as well as terpene content. That's due in part to the fact that Secret Nature's cannabinoid supplements are barely processed, if at all. The company stands behind smokable and vapable hemp products first and foremost because they are the most bioavailable delivery formats. In layman's terms, these are the quickest and most effective ways for your system to absorb cannabinoids!
90 Day Cookie Length
Conversions happening within a 90-day window ensures you will get credit for the sale.
20% CPS Offer
Promoting the Secret Nature affiliate offer earns a 20% CPS on purchases.
Secret Nature's ultra-premium plant spirits are all made from hemp grown indoors, another boon for potency and also, nutrient availability. Their artisan CBD flowers and extracts offer people everywhere an all-natural way to feel balanced again. And with killer genetics and expert cultivation techniques, Secret Nature customers can look forward to the same top-shelf quality again and again.
How to Make Money Promoting Secret Nature
Secret Nature already has a reputation in the Golden State for their indoor-grown, super-potent buds. The brand applies their same strategy and intention to the broader cannabinoid world, with fantastically rich hemp flowers and oils. Because of their commitment to clean production and their obvious passion for hemp, RevOffers welcomes Secret Nature into the fold of trusted affiliates.
.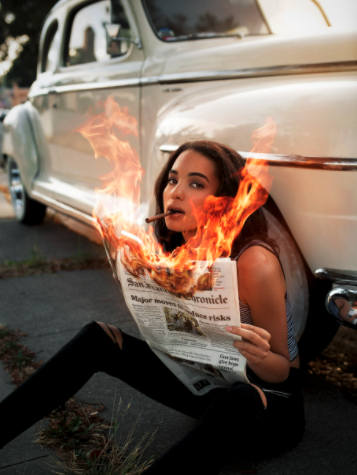 Why RevOffers Performance Marketing?
As an affiliate, you are aware that there are many poor brands with empty products out there, and a few amazing brands with ultra-premium products to promote. RevOffers focuses on quality over quantity, we have the best list of curated CBD offers anywhere.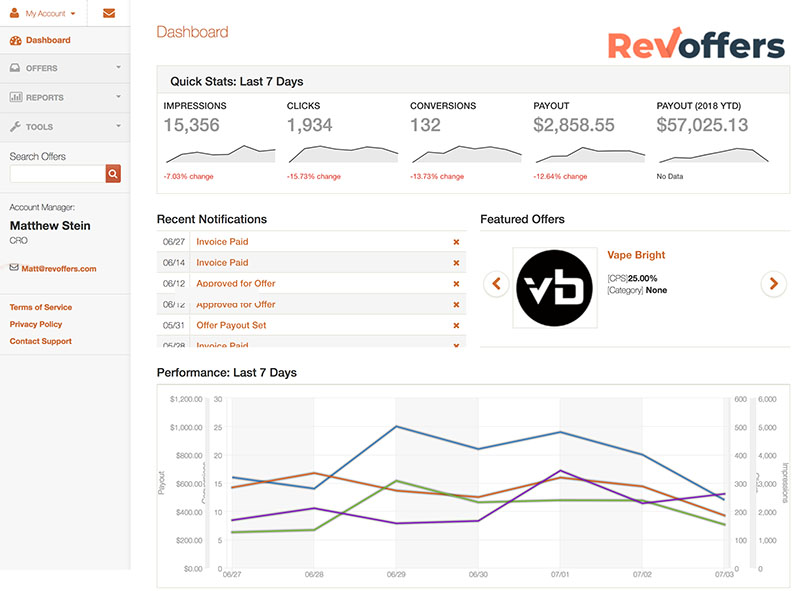 Why Affiliates Love to Promote with RevOffers
We curate the best transformational health products that are high-converting which allows our publishers to make even more money promoting brands they can believe in. Since RevOffers is an network, publishers have centralized access to multiple offers making it easy to promote, track and get paid.
RevOffers makes it easy for us to promote multiple offers all from one dashbaord - which means one payment too! With RevOffers we've been able to grow our affiliate revenue by 400% in just 3 months.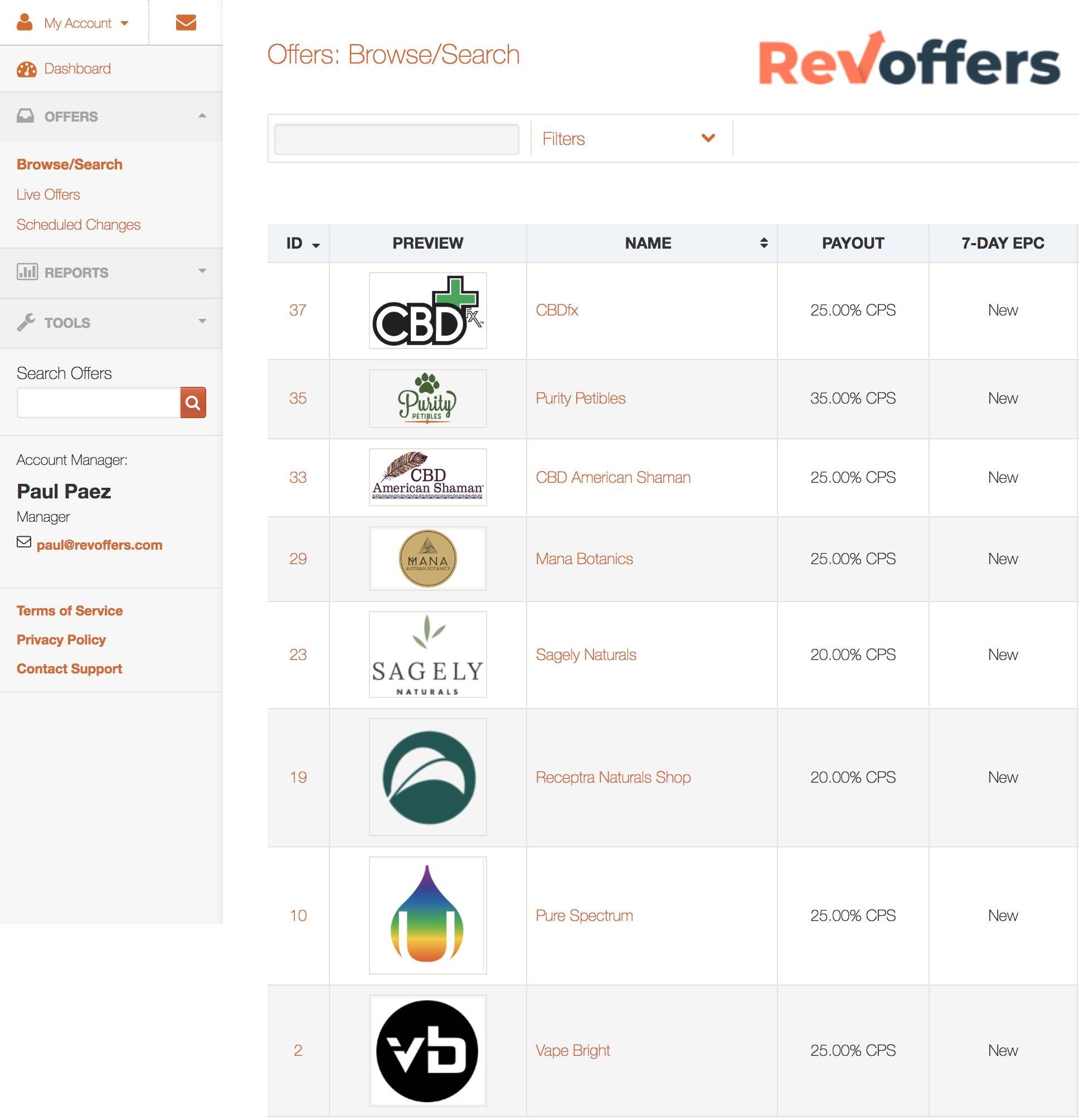 We are an Affiliate Network
We specialize in bringing affiliates like you high-converting offers with excellent payouts.
RevOffers creates deep partnerships with partner brands to ensure publishers actually get paid on time, every time. Joining RevOffers allows affiliates to leverage our curated collection of products in legal cannabis, natural health, and more. Putting multiple legal cannabis affiliate programs in one place simplifies and consolidates the process of making money with affiliate marketing.
Our Industry Leading Publishers