Quant Vapor Affiliate Program
Sleek, compact vaporizers inspired by the look and performance of luxury yachts are the bread and butter of Quant, a premium supplier of vaporizer hardware. They describe their products as "discreet" and "dapper". One visit to their website and you'll see why.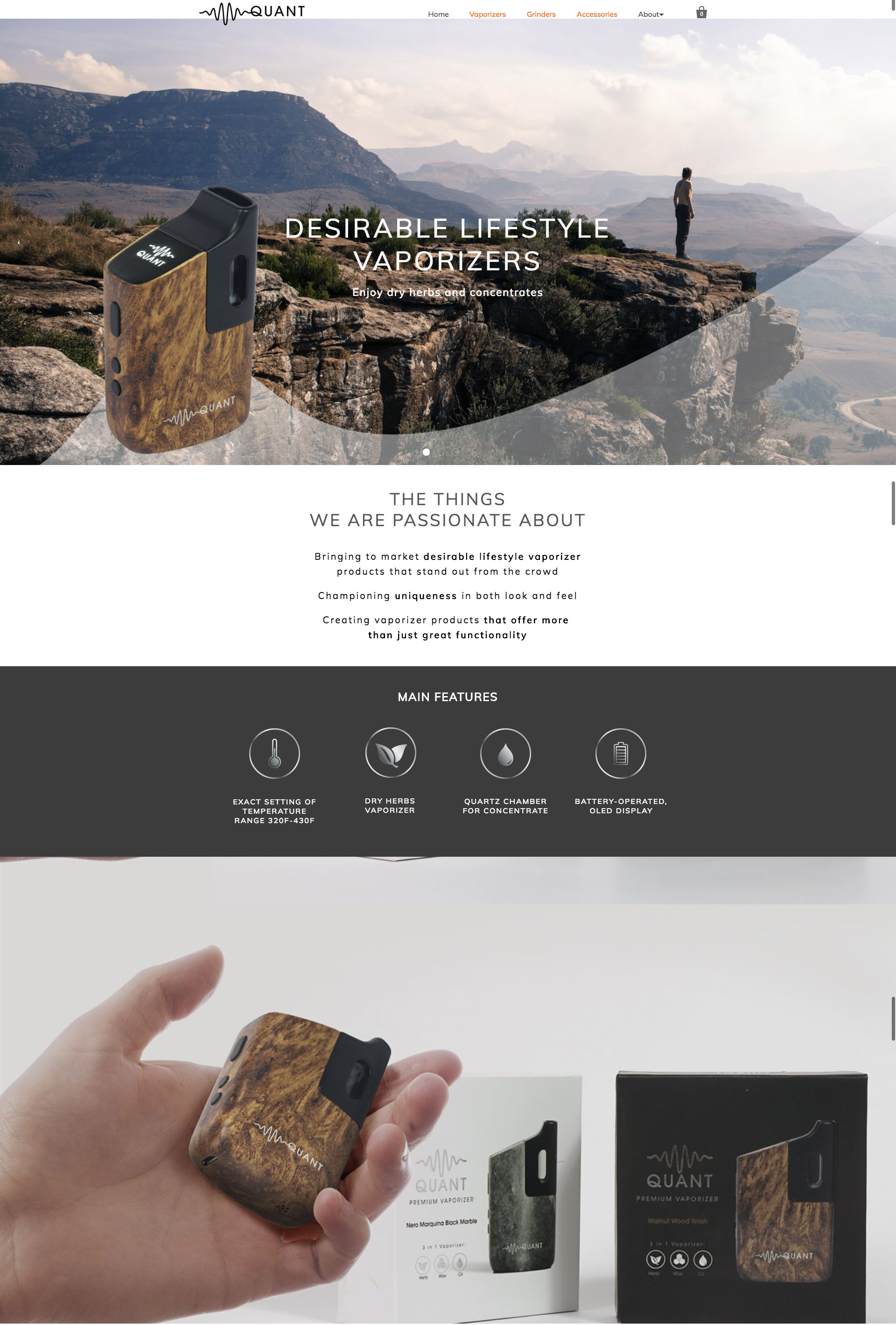 Quant Vapor Affiliate Program Offer
Quant's passion is rooted primarily in design. They've created beautiful vaporizers for herbs, waxes, and oils whose sophisticated appearance is matched by high performance. These vaporizers don't just look the part; they dispense a smooth, flavorful flow using convection technology. The heating element creates minimal soot (i.e. less carcinogens), and the battery charge is known to last for days. They are durable, compact, and most users say they are the best vaporizers they've ever tried. Quant offers its easy-to-use vaporizers in four upscale finishes in addition to their deluxe grinders (electric and mechanical) and vape accessories. Though they look expensive, Quant's products are affordably-priced compared to similar competition in the space.
90 Day Cookie Length
Conversions happening within a  within a 90-day window ensures you will get credit for the sale.
20% Commission
Promoting the Quant affiliate offer earns a 20% revenue share on the order total.
15% Off Coupon Incentive
Quant affiliates use a 15% coupon to incentivize their traffic, can double conversion.
How to Make Money Promoting Quant Vapor
Quant Vapor's product line is extremely unique, exuding sophistication. Vape enthusiasts are thrilled to use a device that doesn't look like what everyone else has, and the efficacy of the devices themselves is uncontested. RevOffers has decided to partner with Quant Vapor due to their uniqueness of design and commitment to mechanical quality.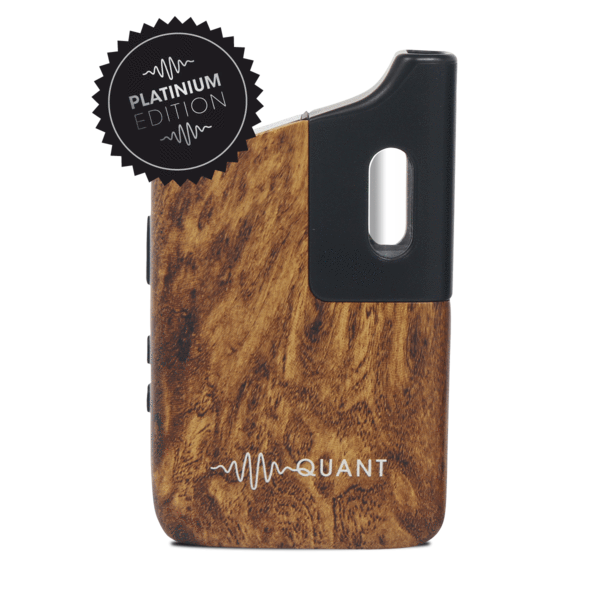 Why RevOffers Performance Marketing?
RevOffers was built to help publishers like you monetize your traffic with high-converting offers. We bring you the best so you can focus on driving revenue. If you are a high-integrity publisher, affiliate or influencer who wants exclusive access to the most exciting and transformative brands, then RevOffers can help you increase your earnings while making a positive impact.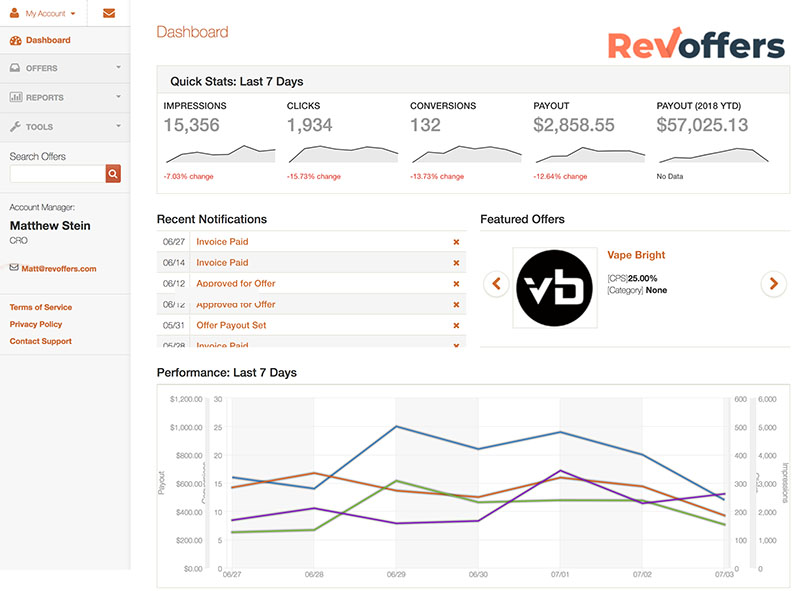 Why Affiliates Love to Promote with RevOffers
We curate the best transformational health products that are high-converting which allows our publishers to make even more money promoting brands they can believe in. Since RevOffers is an network, publishers have centralized access to multiple offers making it easy to promote, track and get paid.
RevOffers makes it easy for us to promote multiple offers all from one dashbaord – which means one payment too! With RevOffers we've been able to grow our affiliate revenue by 400% in just 3 months.
Jeanie Haar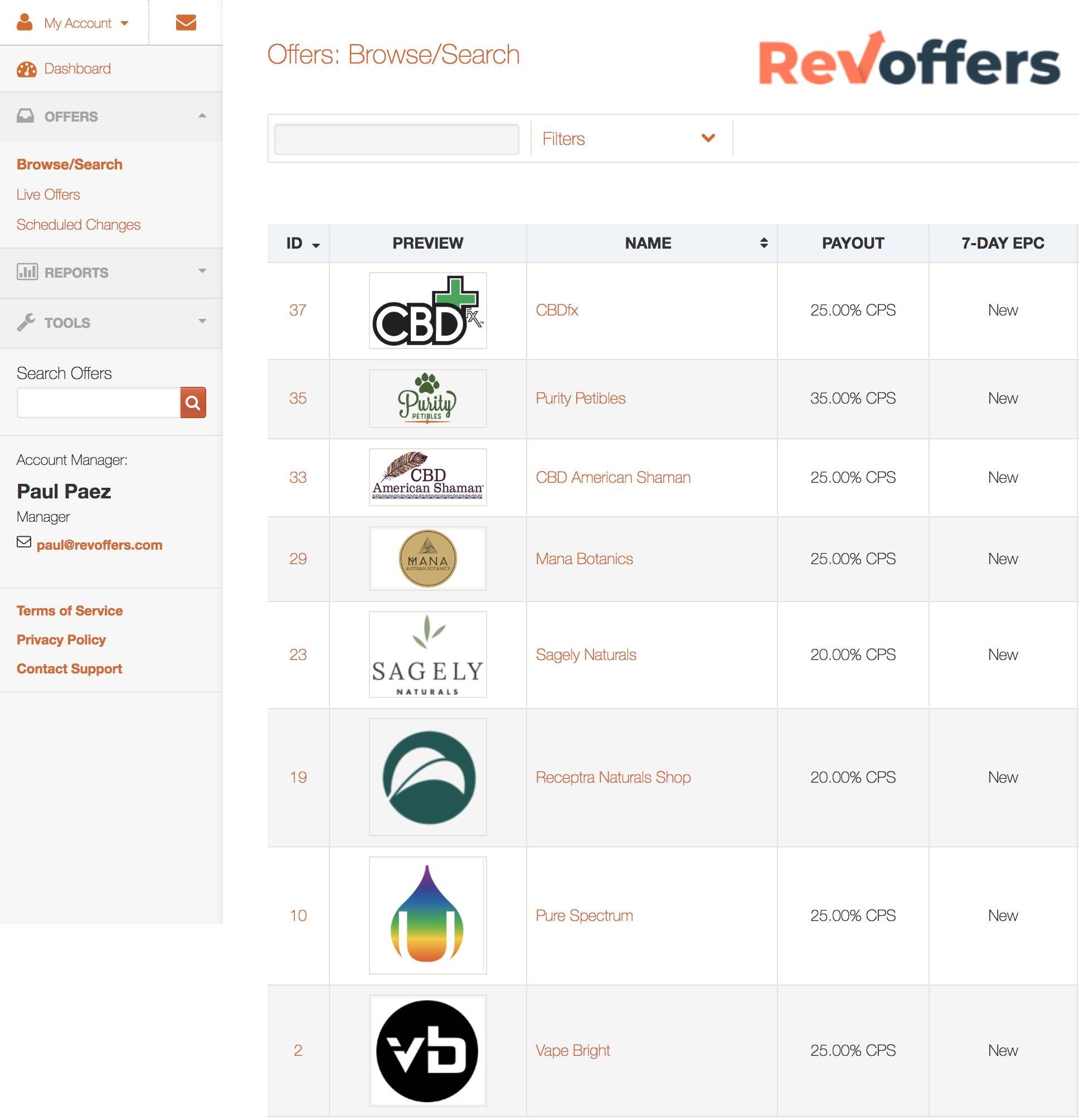 We are an Affiliate Network
We specialize in bringing affiliates like you high-converting offers with excellent payouts.
RevOffers creates deep partnerships with partner brands to ensure publishers actually get paid on time, every time. Joining RevOffers allows affiliates to leverage our curated collection of products in legal cannabis, natural health, and more. Putting multiple legal cannabis affiliate programs in one place simplifies and consolidates the process of making money with affiliate marketing.
Our Industry Leading Publishers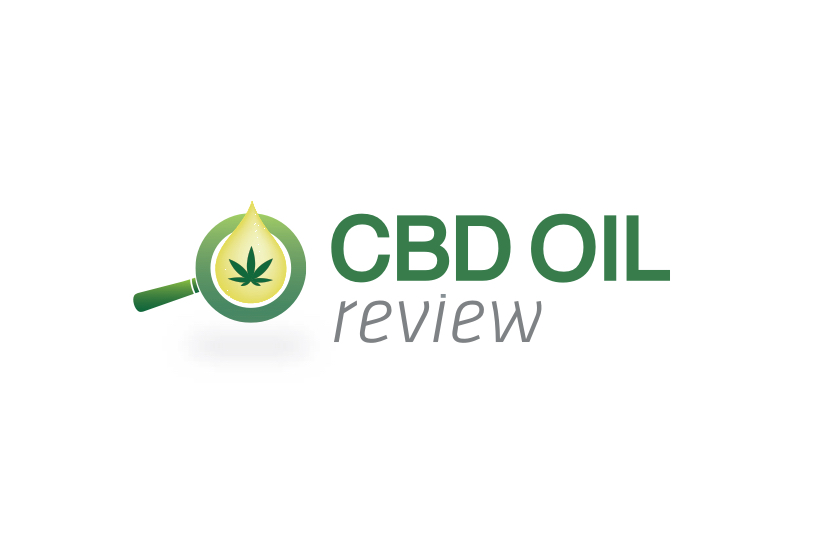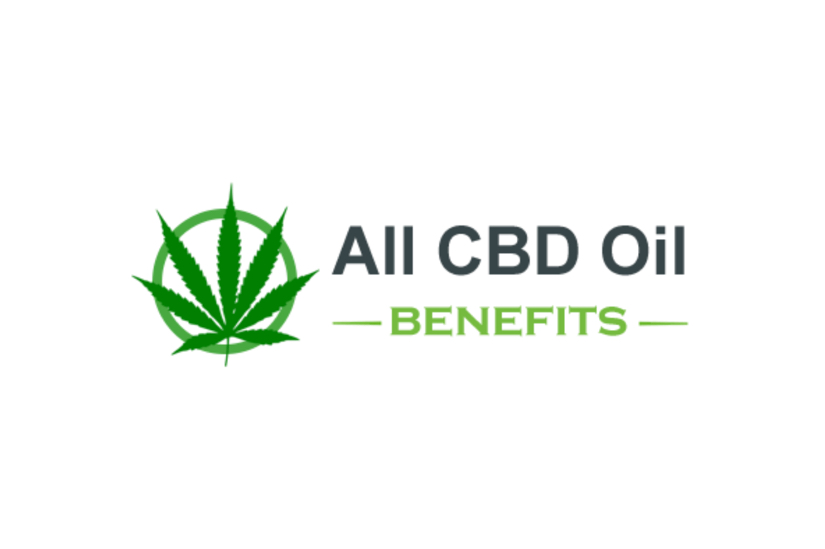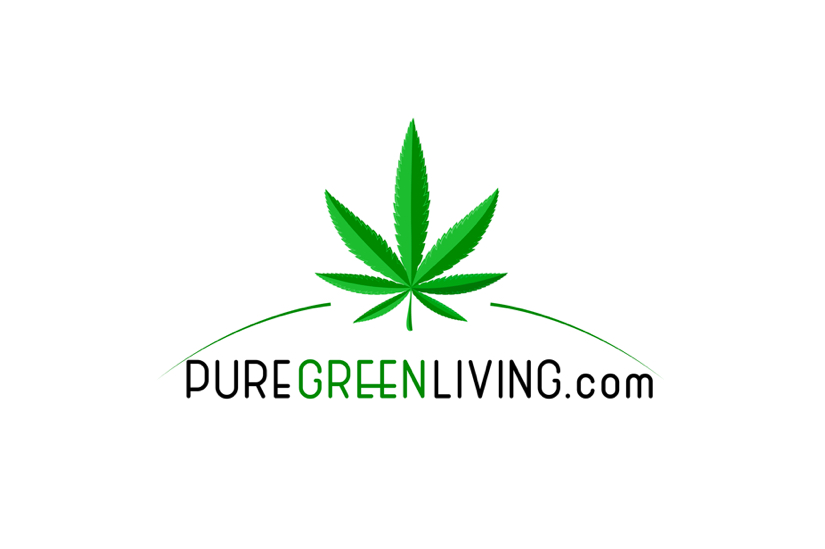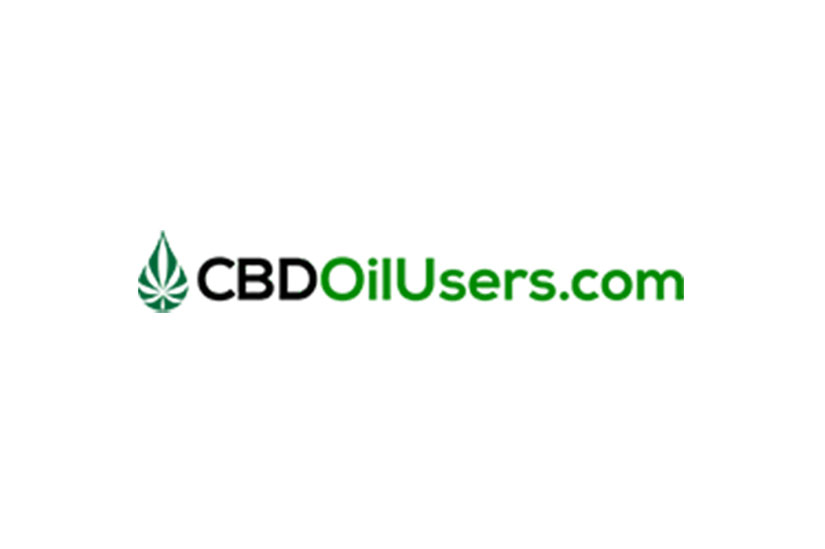 Have a Question?
Complete the form and someone will contact you ASAP: