Petly CBD Affiliate Program
If your four-legged friend is more than just a pet — more like a bonafide family member — then Petly CBD will give you a case of puppy love. This brand is big on research and even bigger on offering perhaps the most potent CBD oil in the pet sector. Petly's proprietary genetics and strict processes are helping pets everywhere live their best life!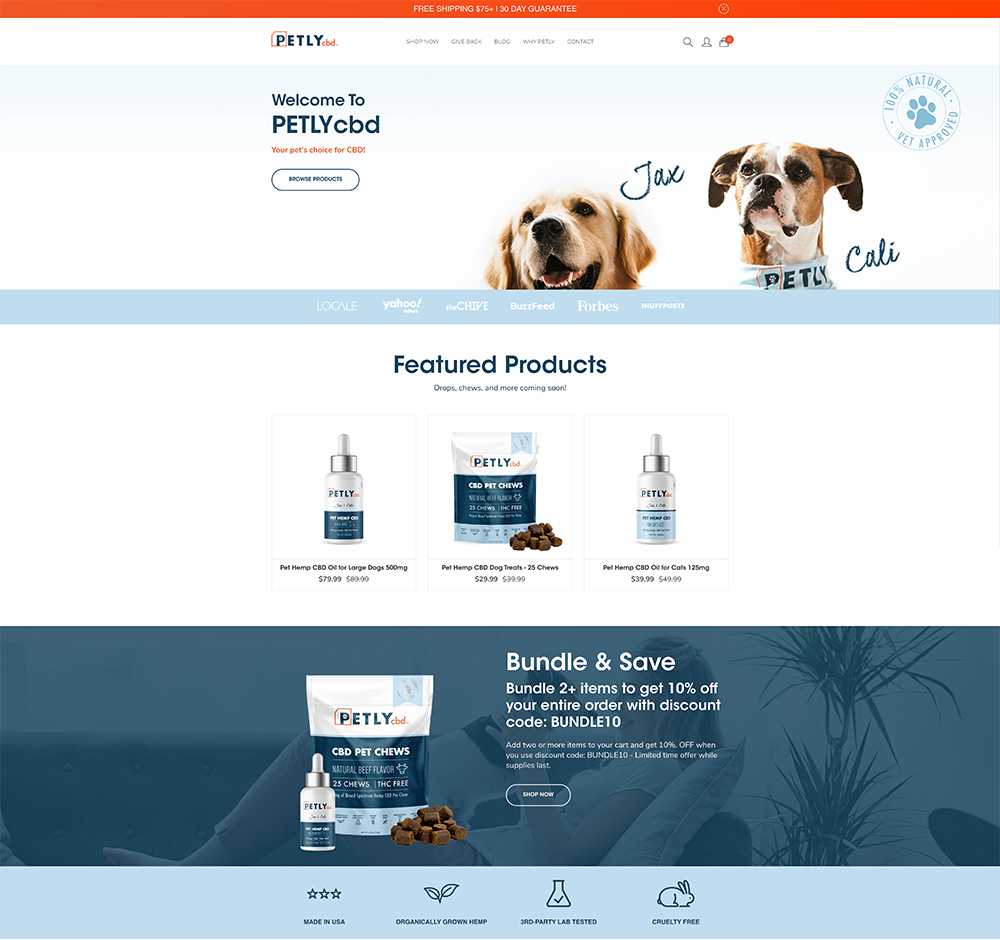 Petly CBD Affiliate
Program Offer
Petly CBD is a mission-based company started by who else but two dog dads who wanted the best for their pets (and everyone else's). Operating on the philosophy that health begins within, Petly has put major time into researching not just CBD oil, but the best ingredients possible to make their products highly effective. Veterinarians formulated their best-selling CBD dog treats and proudly sign off on their potent CBD oil tinctures.
But what truly sets Petly apart is the quality of their CBD oil itself, thanks to two huge factors — sourcing and processing. As far as sourcing goes, the company uses proprietary hemp genetics for their entire CBD product line. For consumers, that means major consistency you can't find with most vendors; you can expect the same results from your product time after time.
Major bonus points, these proprietary hemp varieties are cultivated under strict organic protocols in sunny Colorado. No pesticides, no weird chemicals, nothing scary. The hemp material is then sent over to the Petly manufacturing center, also in Colorado. Low carbon footprint, check!
Next up is Petly's meticulous processing. Their cannabidiol is extracted with food-grade ethanol (clean and safe) and then put through a distillation process. CBD distillate is more refined and known to have a higher potency.
90 Day Cookie Length
Conversions happening within a within a 90-day window ensures you will get credit for the sale.
30% Revenue Share Commission
Promoting the Petly CBD affiliate offer earns a 30% Revshare on every sale.
15% Discount Funnel
Petly CBD affiliates use a 15% discount offer to incentivize their traffic, can double conversion.
And hot dog! Is this stuff potent! Unlike the many CBD pet companies who use isolate, Petly's cannabidiol with its super genetics is brimming with the entourage effect. In addition to CBD, your pets get CBG, CBC, the more-rare CBN, and all the other cannabinoids and terpenes the amazing hemp plant has to offer!
With in-house testing on every batch following multiple third-party test rounds on final products, we can't think of a safer, more reliable, and more potent CBD oil for your beloved furry friends.
How to Make Money Promoting Petly CBD
Petly CBD is in a class above when it comes to the quality of their cannabidiol. They don't offer a dizzying amount of products, but what they do have are incredibly potent, healthy, tested formulations that are improving the quality of life of pets across the country. Petly also donates $1 for every product sold to pets in need, so consumers know they make a difference with every purchase. For these reasons and more, RevOffers is excited to include Petly CBD in our lineup.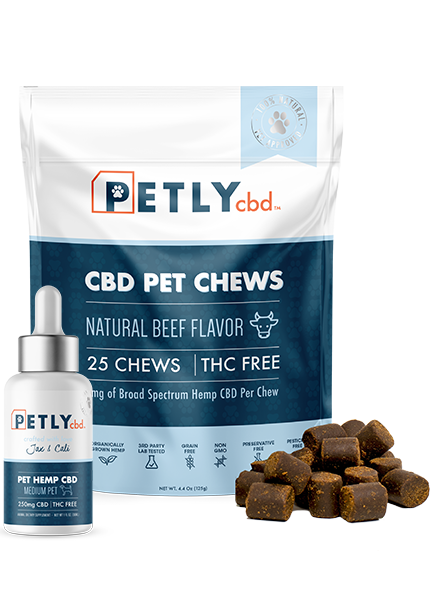 Why RevOffers Performance Marketing?
As an affiliate, you are aware that there are many poor brands with empty products out there, and a few amazing brands with ultra-premium products to promote. RevOffers focuses on quality over quantity, we have the best list of curated CBD offers anywhere.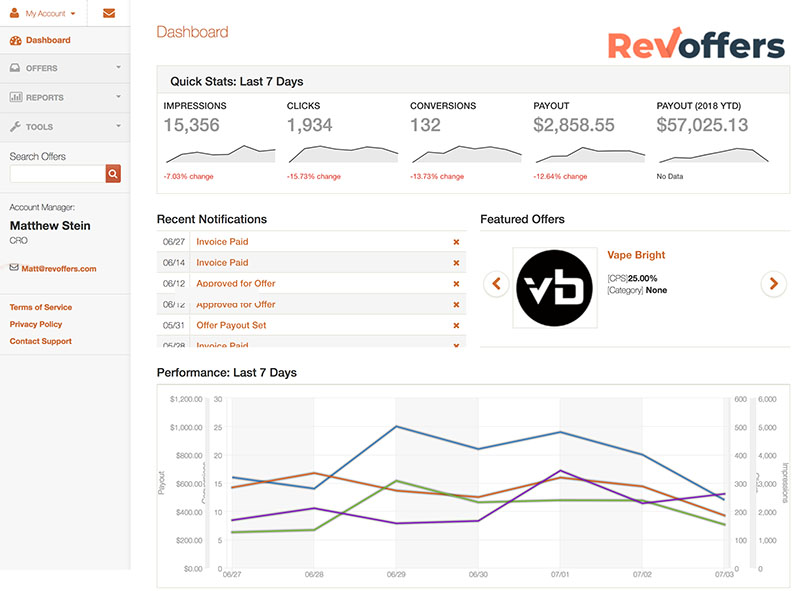 Why Affiliates Love to Promote with RevOffers
We curate the best transformational health products that are high-converting which allows our publishers to make even more money promoting brands they can believe in. Since RevOffers is an network, publishers have centralized access to multiple offers making it easy to promote, track and get paid.
RevOffers makes it easy for us to promote multiple offers all from one dashbaord - which means one payment too! With RevOffers we've been able to grow our affiliate revenue by 400% in just 3 months.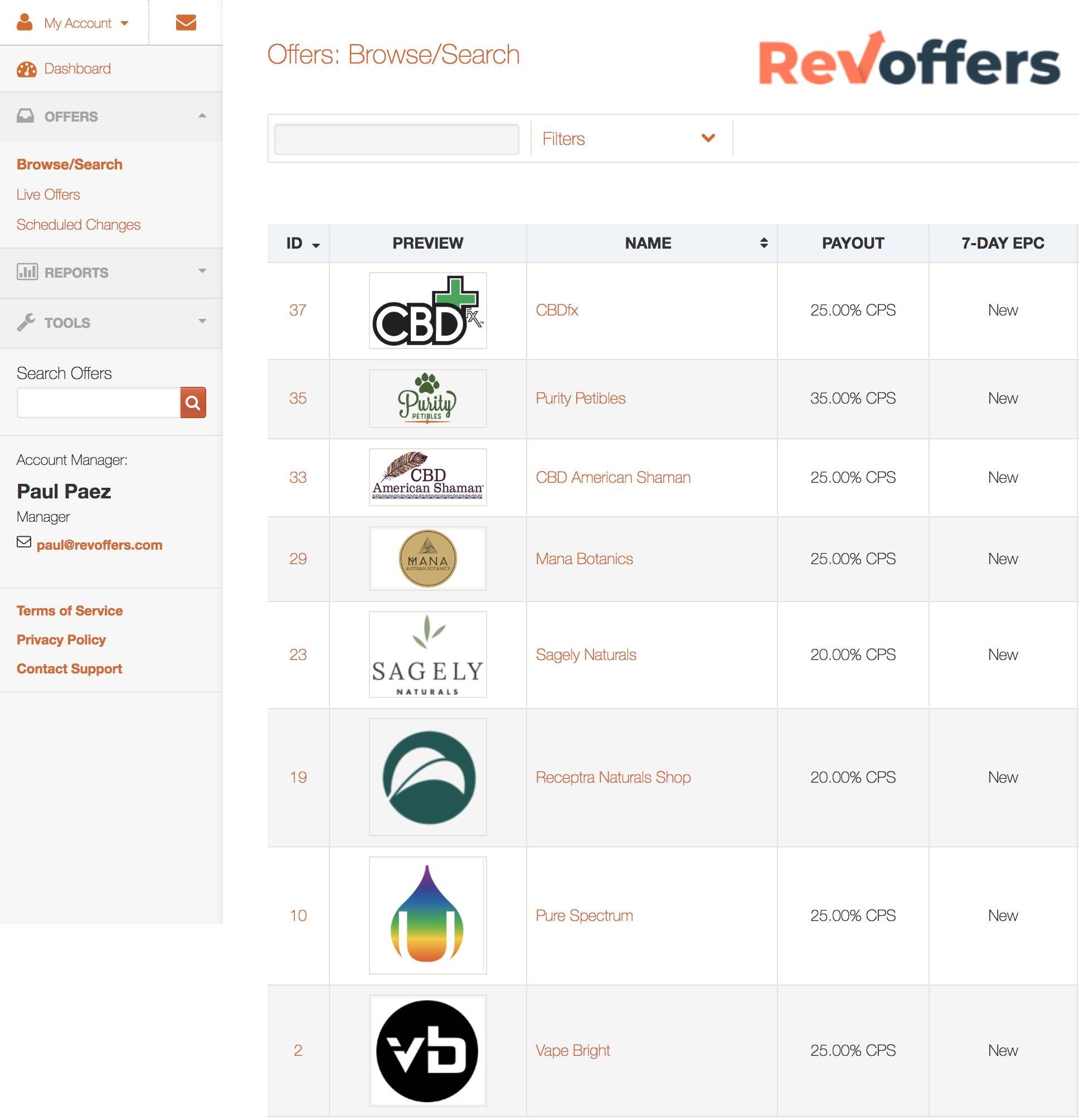 We are an Affiliate Network
We specialize in bringing affiliates like you high-converting offers with excellent payouts.
RevOffers creates deep partnerships with partner brands to ensure publishers actually get paid on time, every time. Joining RevOffers allows affiliates to leverage our curated collection of products in legal cannabis, natural health, and more. Putting multiple legal cannabis affiliate programs in one place simplifies and consolidates the process of making money with affiliate marketing.
Our Industry Leading Publishers