Omura CBD
Affiliate Program
Whole-flower vaping just got a MAJOR upgrade. Omura's groundbreaking vaporizer is sleek, sustainable, and in a word, wonderful. It's one of a kind. First of its kind. Meet the mission-driven brand taking the conscious vaping world by storm with their innovative system.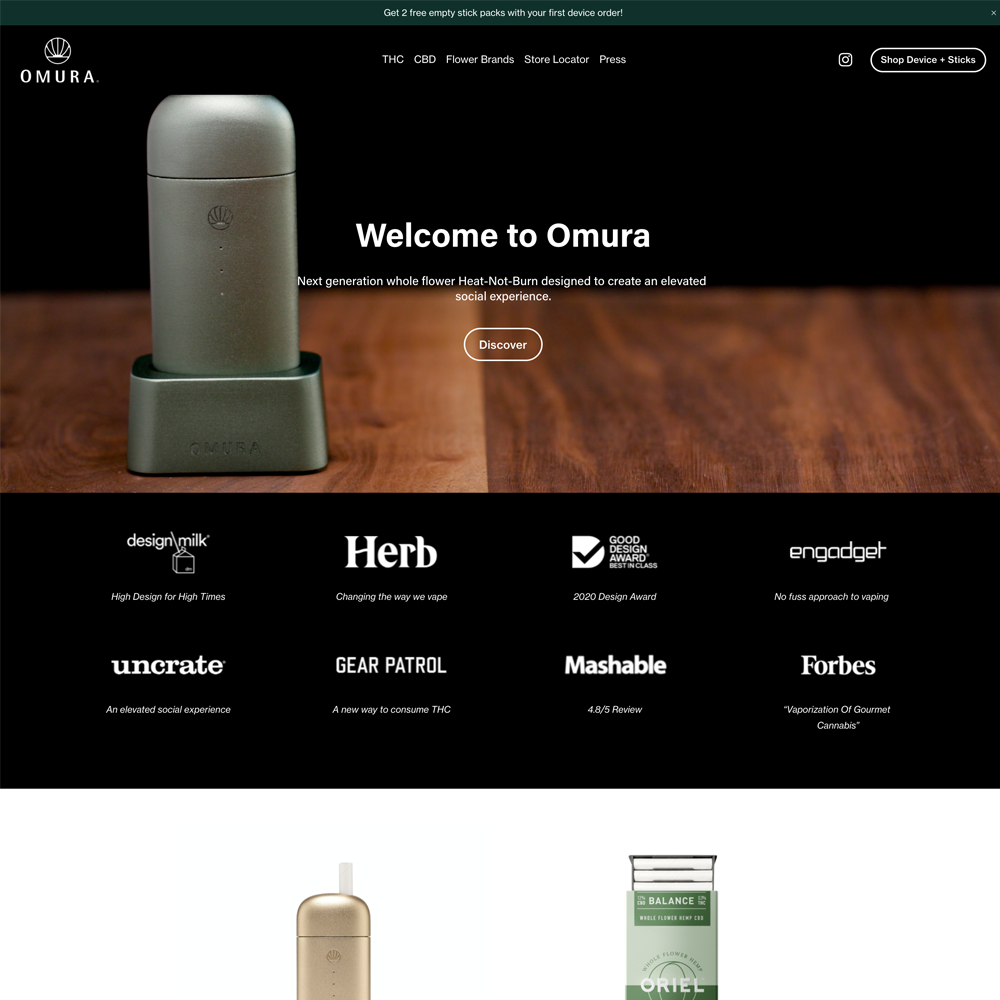 Omura CBD Affiliate Program Offer
Omura was founded in 2018 by engineers, designers, and hemp flower connoisseurs. Together, this dream team has created the ideal way to enjoy whole-flower vaping. The brand has brought the perfect mix of high design, high tech, convenience, and sustainability to the flower vape scene. Their signature Omura vaporizer features patented technology– a heat curve that provides gradual warmth with ZERO combustion. For you, that means less vapor, less odor.
Need some hemp flower to go with that? Omura's revolutionary CBD Flowersticks are sold in tandem. Packed with whole-flower CBD and surrounded by compostable paper, Flowersticks are disposable and totally sustainable. The easiest and most eco-friendly way to do it.
So in one go, you get a one-of-a-kind vape experience PLUS potent CBD flower that's ready to enjoy. No grinding. No cleaning. No fuss… EASY! That said, if you'd like to load your favorite flower, you can buy Omura's empty Flowersticks to vape your own blends.
90 Day Cookie Length
Conversions happening within a 90-day window ensures you will get credit for the sale.
20% CPS Offer
Promoting the Omura CBD affiliate offer earns a 20% revshare on purchases.
Omura is a true innovator. And a big win for microdosers, who can now enjoy hemp flower indoors while keeping odor and vapor at a minimum. It's what Omura calls the 'elevated social experience'. Another win? Heat-Not-Burn technology with Flowersticks offers the ultimate in consistency. No more guessing. Simply load your CBD Flowerstick and go!
How to Make Money Promoting Omura CBD
Omura CBD stands out for their unbeatable design and technology matched only by the sustainability factor (largely lacking in the vape space). Reviews are glowing and awards are flowing. Because Omura is a true pioneer with a genuinely eco-friendly vape system catered to whole-flower lovers, RevOffers is excited to include them in our affiliate network. We agree with Forbes, who had this to say:
"There is nothing cumbersome with regard to the Omura. This is a design edifice, an object d'art for the Museum of Modern Art."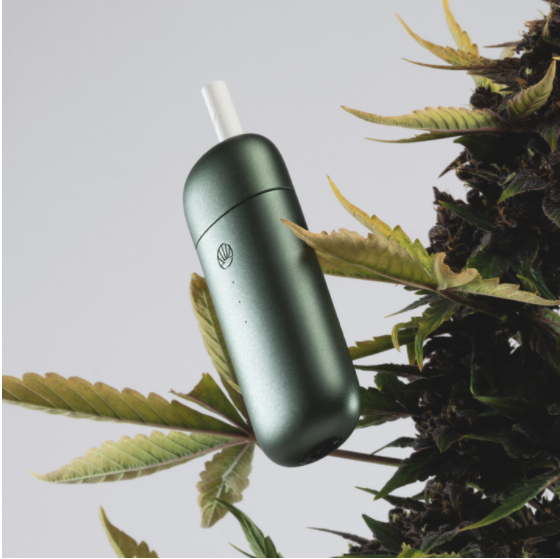 Why RevOffers Performance Marketing?
As an affiliate, you are aware that there are many poor brands with empty products out there, and a few amazing brands with ultra-premium products to promote. RevOffers focuses on quality over quantity, we have the best list of curated CBD offers anywhere.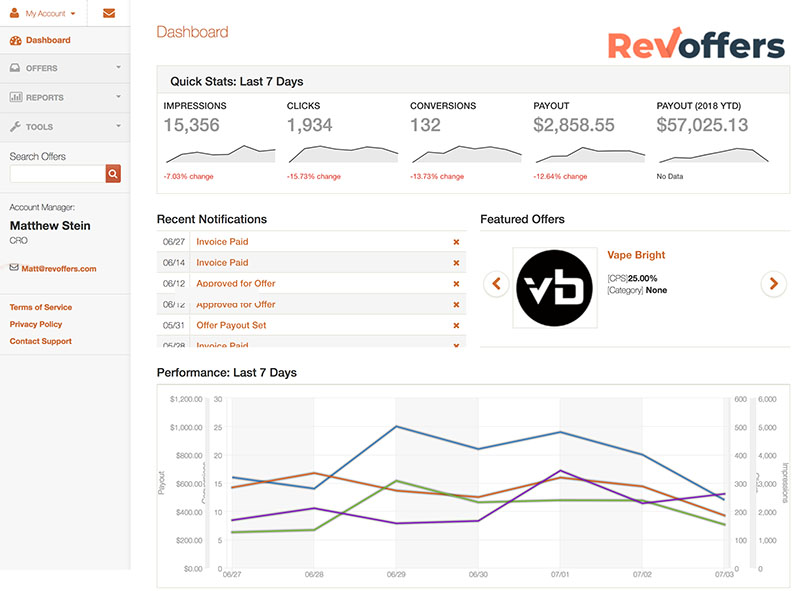 Why Affiliates Love to Promote with RevOffers
We curate the best transformational health products that are high-converting which allows our publishers to make even more money promoting brands they can believe in. Since RevOffers is an network, publishers have centralized access to multiple offers making it easy to promote, track and get paid.
RevOffers makes it easy for us to promote multiple offers all from one dashbaord - which means one payment too! With RevOffers we've been able to grow our affiliate revenue by 400% in just 3 months.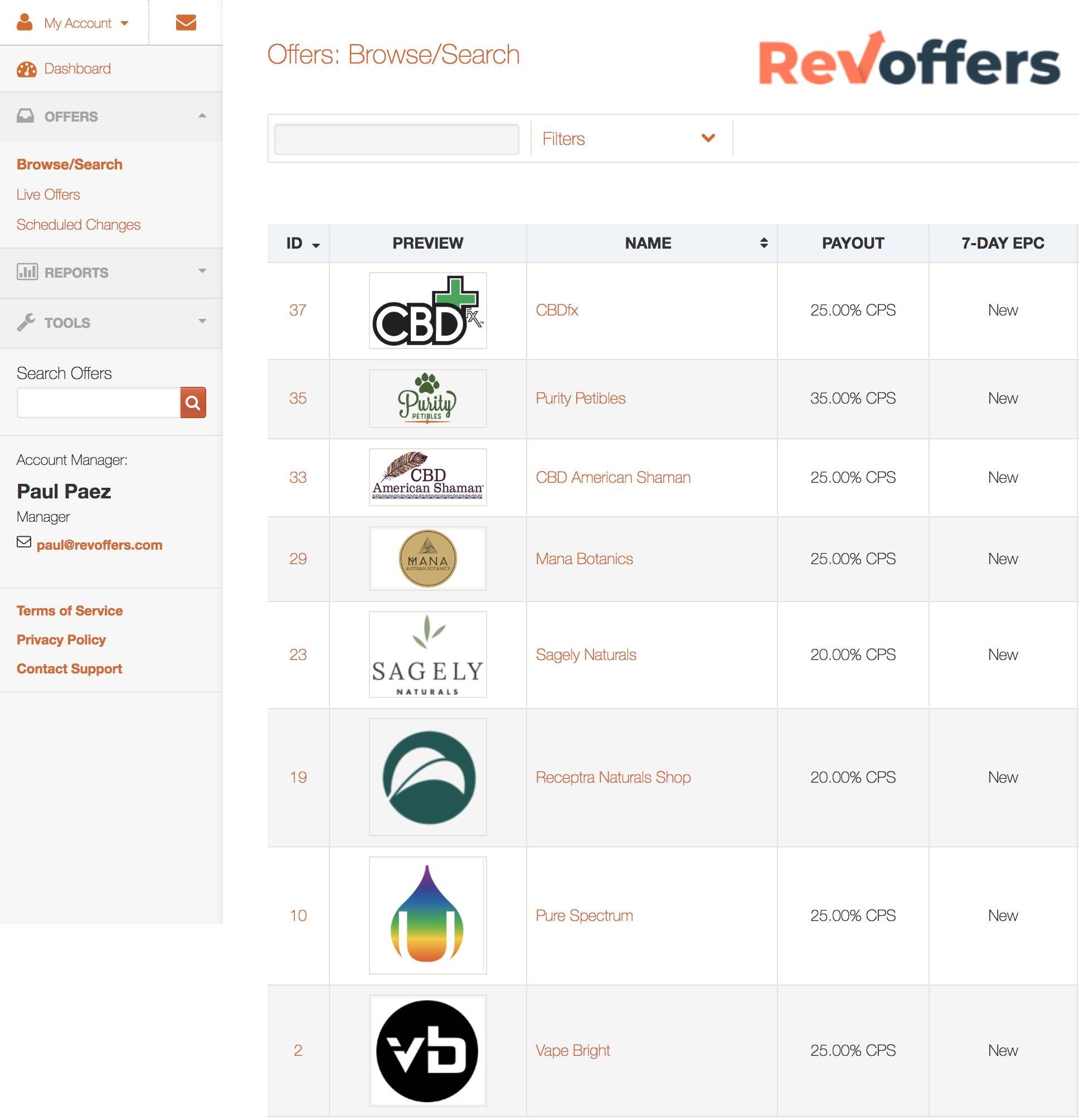 We are an Affiliate Network
We specialize in bringing affiliates like you high-converting offers with excellent payouts.
RevOffers creates deep partnerships with partner brands to ensure publishers actually get paid on time, every time. Joining RevOffers allows affiliates to leverage our curated collection of products in legal cannabis, natural health, and more. Putting multiple legal cannabis affiliate programs in one place simplifies and consolidates the process of making money with affiliate marketing.
Our Industry Leading Publishers