Innovative Extracts
Affiliate Program
Organic, domestic CBD? From a veteran-owned family farm? Where do we sign up?! It's hard not to love Innovative Extracts, the small CBD brand from Pennsylvania that's making big strides in their corner of the world. See how Innovative Extracts is creating an impact…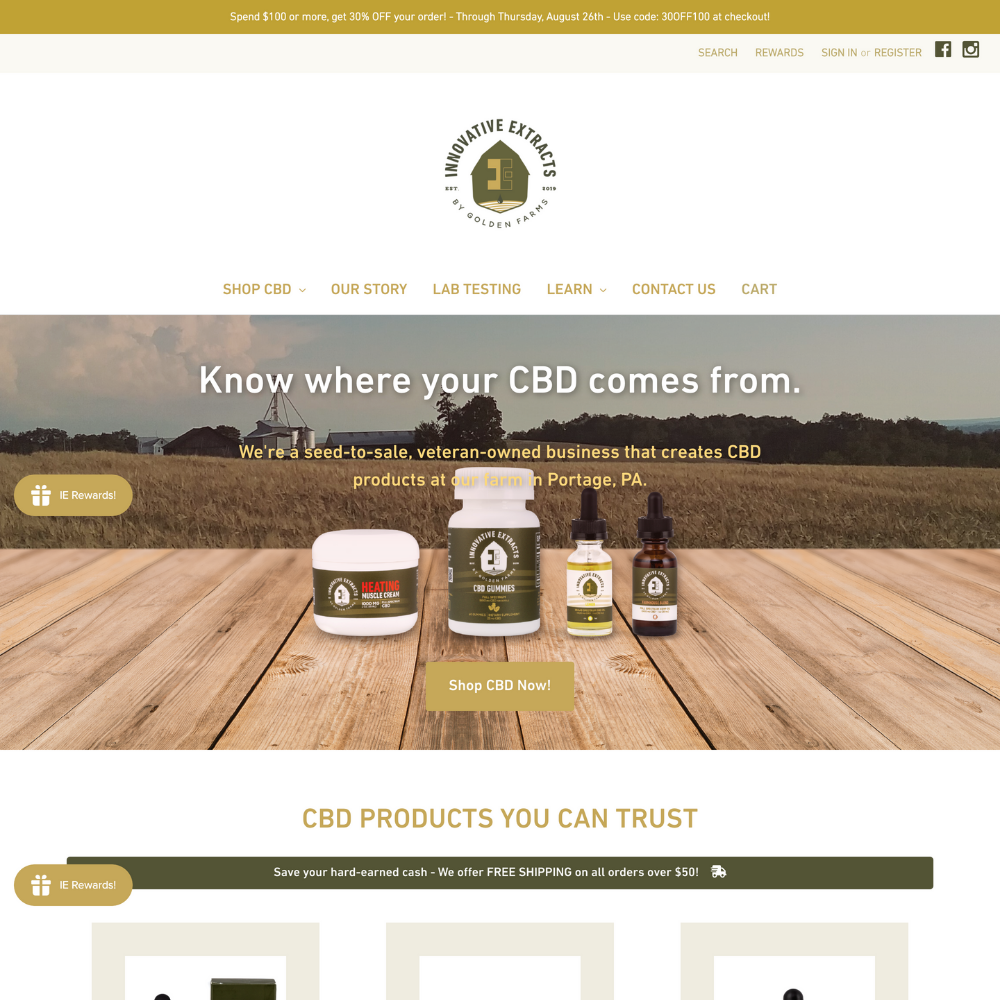 Innovative Extracts Affiliate Offer
After the 2018 Farm Bill effectively made CBD production legal at the federal level, the family behind Golden Farms decided to plant non-GMO hemp on their organic farmland in Portage, Pennsylvania. Grown alongside sunflower, spelt, buckwheat, and rye, Golden Farms' organic CBD hemp is exclusively used in their Innovative Extracts product line. The Innovative Extracts founders include three veterans, two of which are brothers, who are adamant about keeping things local and affordable to help people everywhere boost their quality of life with CBD.
In a just a few short years, Innovative Extracts has gone from a plot of organic hemp plants to a full-blown CBD manufacturing operation. The eco-conscious folks at Innovative Extracts built the first extraction and processing lab in their region; they even do their own hemp genetic research, keeping as much of the CBD production process on-site as possible.
Innovative Extracts offers a potent line of full spectrum and THC-free CBD products, all of which are tested three times before they hit digital shelves. Their CBD tinctures, gummies, creams, and dog treats are all made with their famously organic Pennsylvania hemp and contain clean ingredients with awesome superfood combos.
90 Day Cookie Length
Conversions happening within a 90-day window ensures you will get credit for the sale.
25% and 10% recurring CPS
Promoting the Innovative Extracts affiliate offer earns a 25% CPS on first time purchases and 10% CPS on recurring purchases.
Because Innovative Extracts is a smaller seed-to-sale operation, they offer marked benefits over larger producers. For one, all their CBD is extracted in small batches, a move that ensures quality and can help maintain consistency and potency. And the rapid vertical integration of this small business shows the people behind Innovative Extracts have a zesty passion for CBD and plant-based wellness.
How to Make Money Promoting Innovative Extracts
Innovative Extracts is an easy brand to get behind, with veterans (of both the military and organic agriculture) running the helm and an obvious passion for locally produced, cleanly sourced CBD supplements. For these reasons and more, RevOffers is bringing Innovative Extracts into the fold of our trusted affiliate network.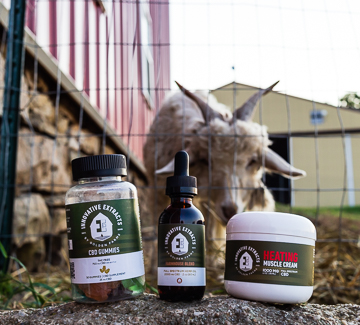 Why RevOffers Performance Marketing?
As an affiliate, you are aware that there are many poor brands with empty products out there, and a few amazing brands with ultra-premium products to promote. RevOffers focuses on quality over quantity, we have the best list of curated CBD offers anywhere.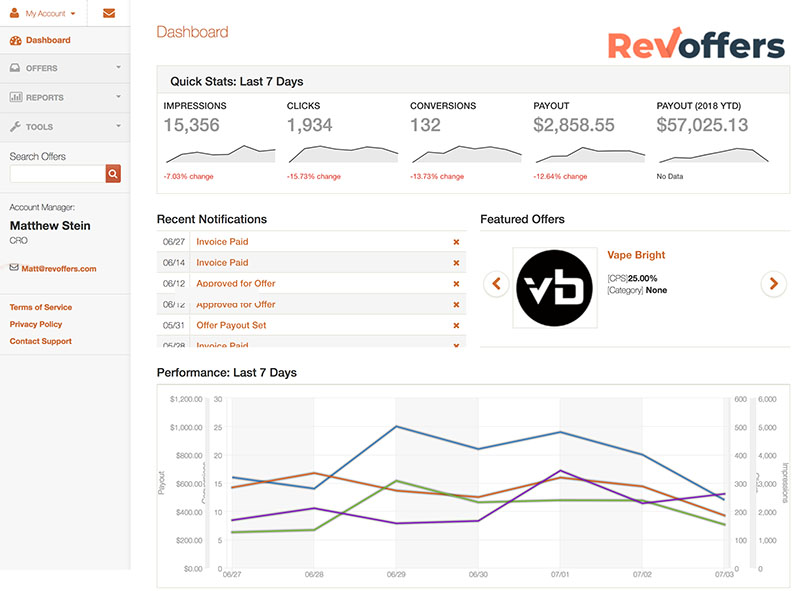 Why Affiliates Love to Promote with RevOffers
We curate the best transformational health products that are high-converting which allows our publishers to make even more money promoting brands they can believe in. Since RevOffers is an network, publishers have centralized access to multiple offers making it easy to promote, track and get paid.
RevOffers makes it easy for us to promote multiple offers all from one dashbaord - which means one payment too! With RevOffers we've been able to grow our affiliate revenue by 400% in just 3 months.
Jeanie Haar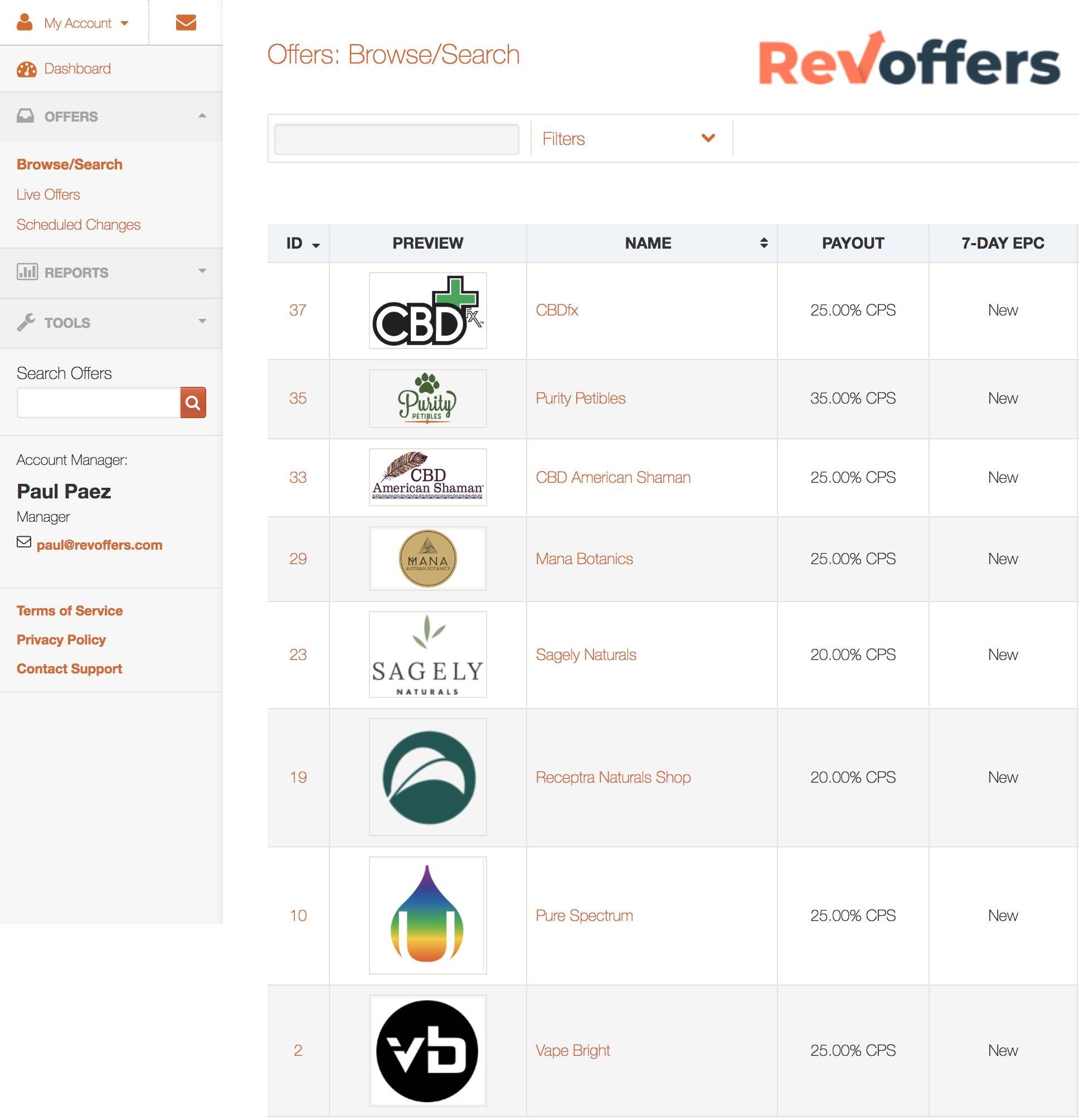 We are an Affiliate Network
We specialize in bringing affiliates like you high-converting offers with excellent payouts.
RevOffers creates deep partnerships with partner brands to ensure publishers actually get paid on time, every time. Joining RevOffers allows affiliates to leverage our curated collection of products in legal cannabis, natural health, and more. Putting multiple legal cannabis affiliate programs in one place simplifies and consolidates the process of making money with affiliate marketing.
Our Industry Leading Publishers