Green Roads
Affiliate Program
Not all lab testing is equal. Not all hemp sourcing is equal. That's why Green Roads is pushing hard for consumer advocacy in the CBD space with next-level quality and safety protocols. Formulated by a pharmacist with 25+ years experience, when you buy from Green Roads, you're a patient. Not a profit.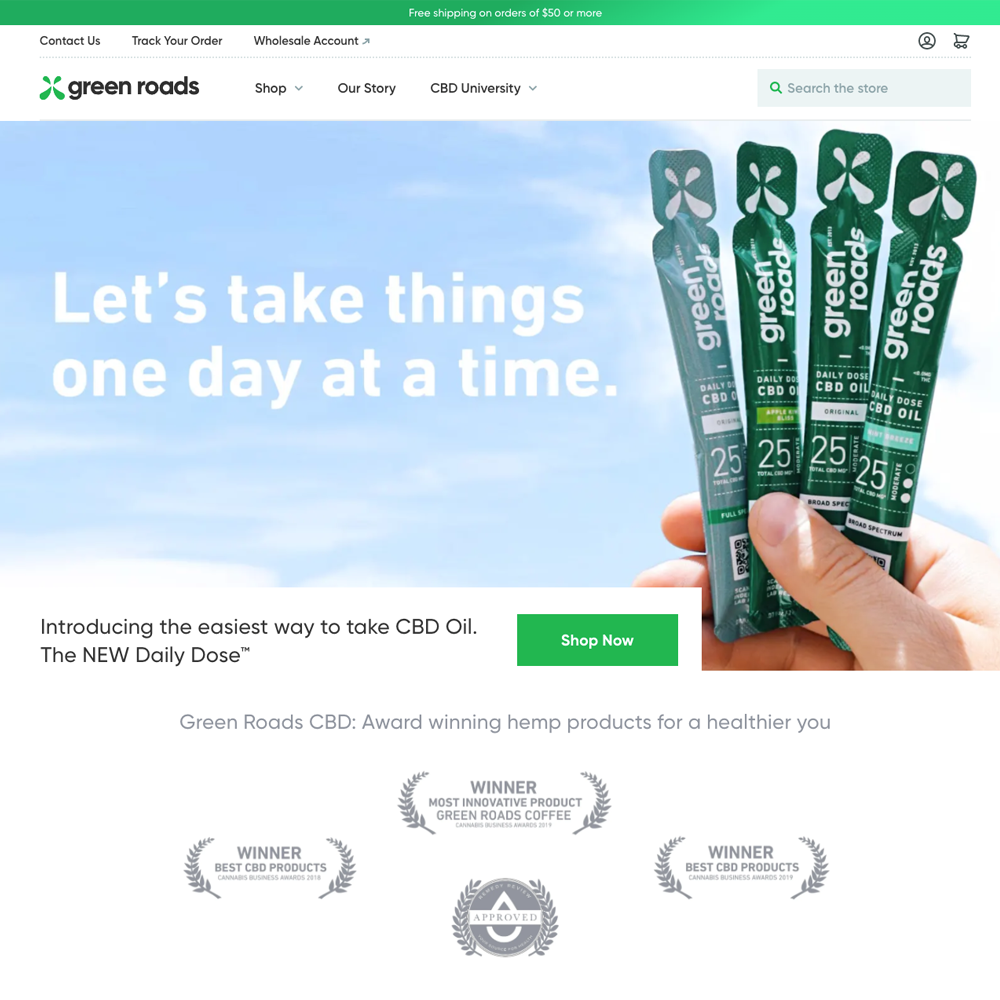 Green Roads Affiliate
Program Offer
Green Roads was one of the first to market licensed pharmacist-formulated CBD in the US. Co-founder Laura Fuentes has nearly three decades of experience that is leveraged in every single one of Green Roads CBD products. For the customer— or as Fuentes says, the 'patient'— that means painstakingly researched CBD combined with other natural oils to increase absorption and efficacy.
But Green Roads is also obsessed with purity and clean hemp. Their CBD is grown exclusively in the US with documented proof that there are no pesticides, heavy metals, or other contaminants that would threaten the quality of their potent cannabidiol.
Green Roads uses clean CO2 extraction to process their award-winning CBD oil and offers both broad spectrum and full spectrum options. It's a commitment to delivering the best of what the hemp plant has to offer by way of cannabinoids and terpenes, not just CBD.
Wary of THC? No problem! Green Roads' broad spectrum CBD products contain 0% THC, but still come with the power of synergistic terpenes and cannabinoids.
Wary of CBD companies in general? Green Roads will put your mind at ease. They have some of the highest standards for third-party testing and post current results with everything you need to see: contaminants and cannabinoid levels.
30 Day Cookie Length
Conversions happening within a 30-day window ensures you will get credit for the sale.
12% Revenue Share
Promoting the Green Roads affiliate offer earns a 12% rev share on the initial purchase.
15% Discount Funnel
Green Roads affiliates use a 15% discount offer to incentivize their traffic that can double conversion.
In fact, this forward-thinking brand is leading the charge not only leading by example, but demanding greater transparency in the CBD industry at-large.
Green Roads is the end of the road for most looking for clean, effective CBD made thoughtfully by people who know what they're doing. And with Green Roads' charitable discounts and awesome rewards program, what's not to love?
How to Make Money Promoting Green Roads
In the post-covid world, consumers are gravitating more toward more experienced CBD brands with credentials, popularity, and transparency. Green Roads checks all these boxes and is a pioneer in the pharmaceutical CBD space. Consumers trust the brand because of their extensive testing and high-profile mm nods. And at RevOffers, we do too.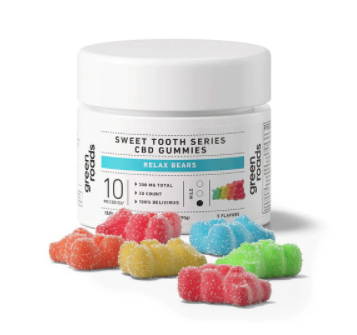 Why RevOffers Performance Marketing?
As an affiliate, you are aware that there are many poor brands with empty products out there, and a few amazing brands with ultra-premium products to promote. RevOffers focuses on quality over quantity, we have the best list of curated CBD offers anywhere.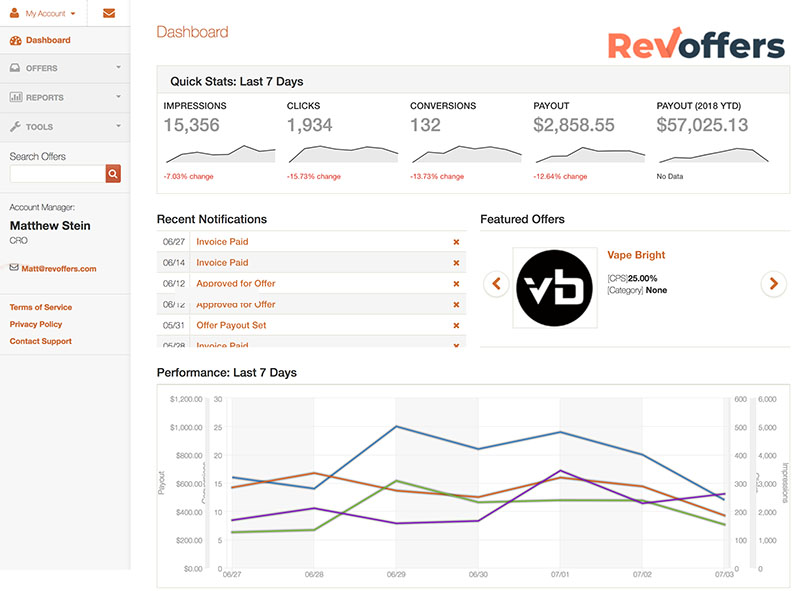 Why Affiliates Love to Promote with RevOffers
We curate the best transformational health products that are high-converting which allows our publishers to make even more money promoting brands they can believe in. Since RevOffers is an network, publishers have centralized access to multiple offers making it easy to promote, track and get paid.
RevOffers makes it easy for us to promote multiple offers all from one dashbaord - which means one payment too! With RevOffers we've been able to grow our affiliate revenue by 400% in just 3 months.
Jeanie Haar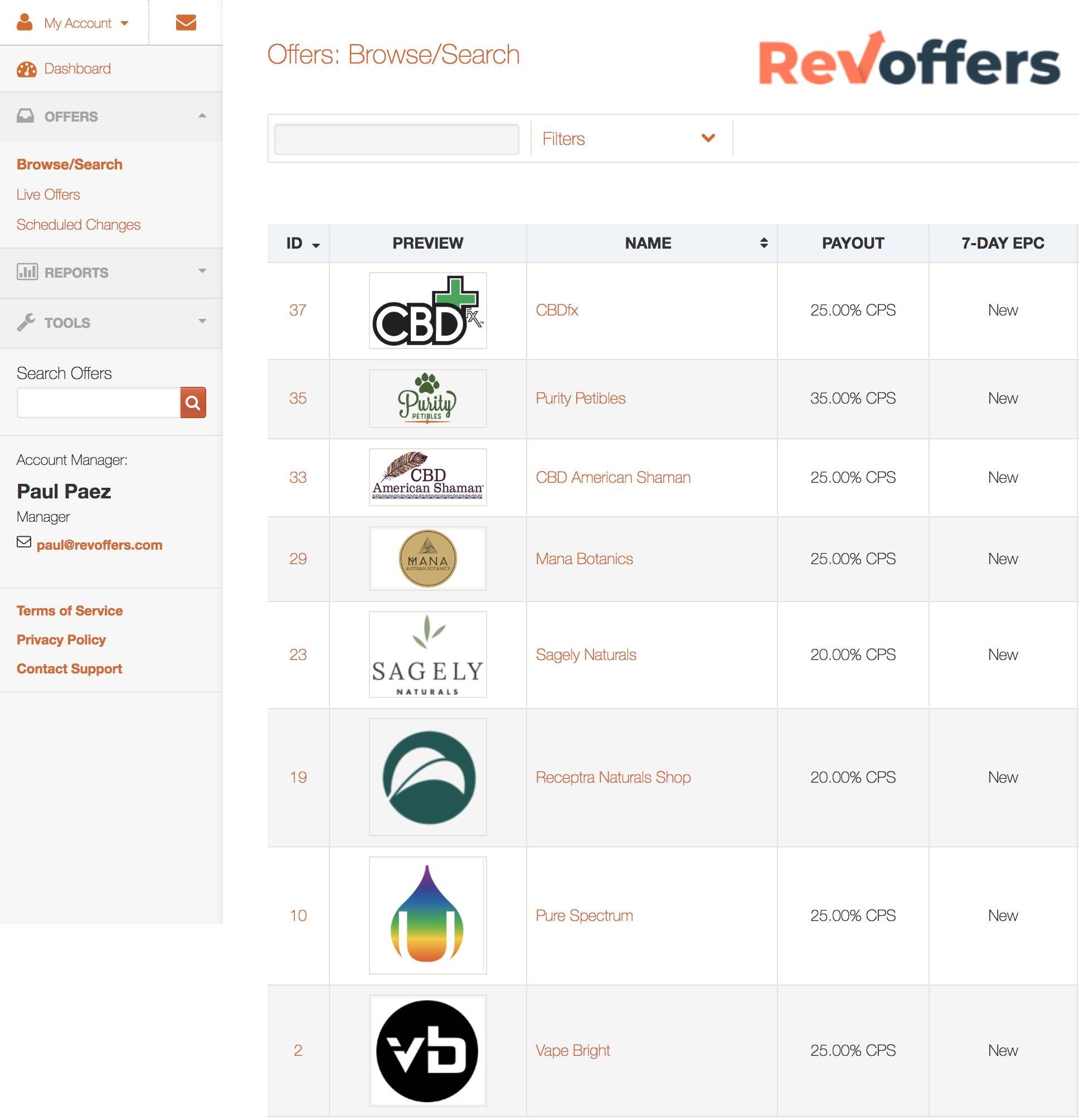 We are an Affiliate Network
We specialize in bringing affiliates like you high-converting offers with excellent payouts.
RevOffers creates deep partnerships with partner brands to ensure publishers actually get paid on time, every time. Joining RevOffers allows affiliates to leverage our curated collection of products in legal cannabis, natural health, and more. Putting multiple legal cannabis affiliate programs in one place simplifies and consolidates the process of making money with affiliate marketing.
Our Industry Leading Publishers