CBD Living
Affiliate Program
Meet the global CBD brand with something most of the big guys lack— heart! CBD Living gets an A+ for their fair trade ingredients and commitment to honestly awesome cannabidiol. Their uber-expansive line has something for everyone, from pets to matcha lovers. To top it off, CBD Living's proprietary nanotechnology means you'll absorb more of their CBD oil, faster.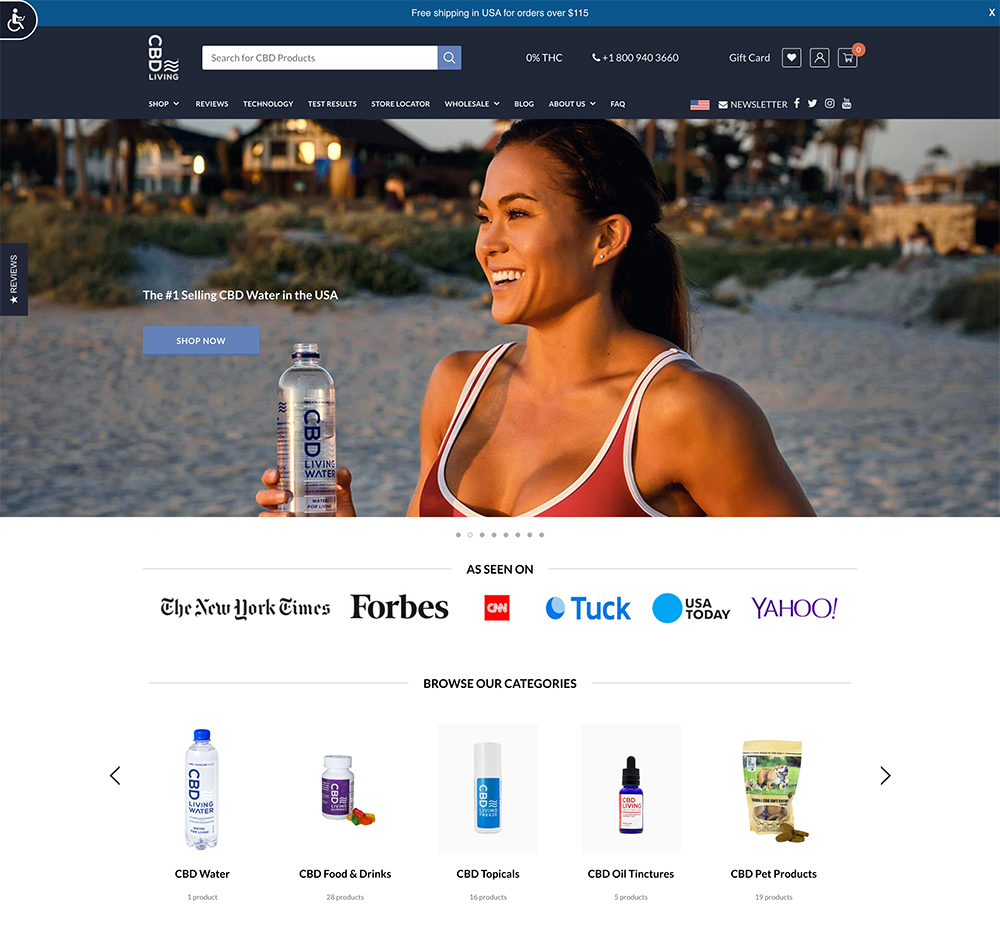 CBD Living Affiliate
Program Offer
This California brand began its mission way back in 2013 when the CBD oil business was in its infancy. It all started with its flagship product — CBD water — which at the time, was a total breakthrough in the industry. Since then, they've assembled an impressive team of scientists, entrepreneurs, and innovators to offer its potent, 0% THC products around the world.
Most CBD products are oil-based. To make its CBD water work, CBD Living had to change the game by making its cannabidiol water-soluble. They did it with nanotechnology — a process that drastically shrinks CBD molecules, making them easily dissolvable in water. And since the body is mostly water, it's no surprise that people are more able to absorb these products.
The concept is called bioavailability. Anyone can take a CBD oil supplement, but the amount that is biologically available (aka how much you can actually absorb) will vary.
With CBD Living's water-soluble CBD products, consumers can expect up to 90% more bioavailability. The payoff? Effective CBD oil that you need to use less of!
90 Day Cookie Length
Conversions happening within a within a 90-day window ensures you will get credit for the sale.
$40 Flat CPA Commission
Promoting the CBD Living affiliate offer earns a $40 CPA on every sale.
20% Discount Funnel
CBD Living affiliates use a 20% discount offer to incentivize their traffic, can double conversion.
CBD Living has meticulous standards for quality and ethics. All products contain organically grown hemp from Colorado and are made in the USA. Internationally sourced ingredients are all fair trade, and CBD Living has some of the highest third-party testing measures in the business.
Every CBD consumer can get their fix with CBD Living. From tinctures and topicals, to lotions and lozenges, you'll find no stone left unturned and then some. Don't forget furry friends with the company's impressive line of innovative CBD goodies just for them. What's not to love?
How to Make Money Promoting CBD Living
CBD Living has global reach and ships its cannabidiol products internationally. It's rare to find a CBD vendor of this size with this level of transparency (current third-party tests for all products, sourcing disclosure, etc.). With six pages of CBD products that cater to every CBD consumer under the sun, the brand hits all industry marks for quality with flying colors. For these reasons and more, RevOffers is excited to add CBD Living to our affiliate lineup.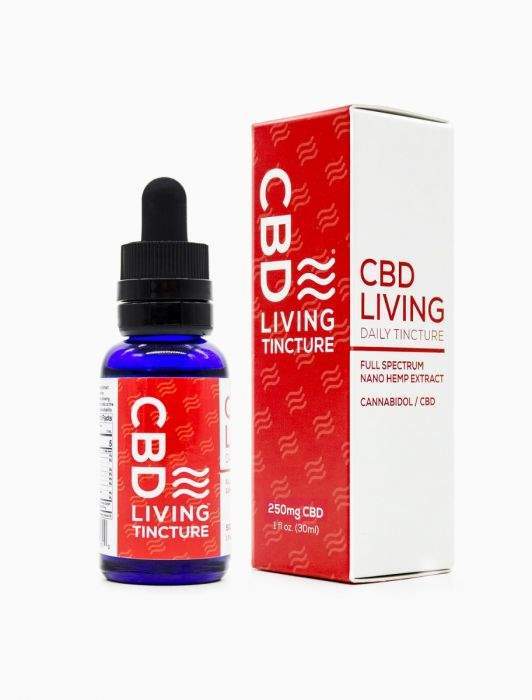 Why RevOffers Performance Marketing?
As an affiliate, you are aware that there are many poor brands with empty products out there, and a few amazing brands with ultra-premium products to promote. RevOffers focuses on quality over quantity, we have the best list of curated CBD offers anywhere.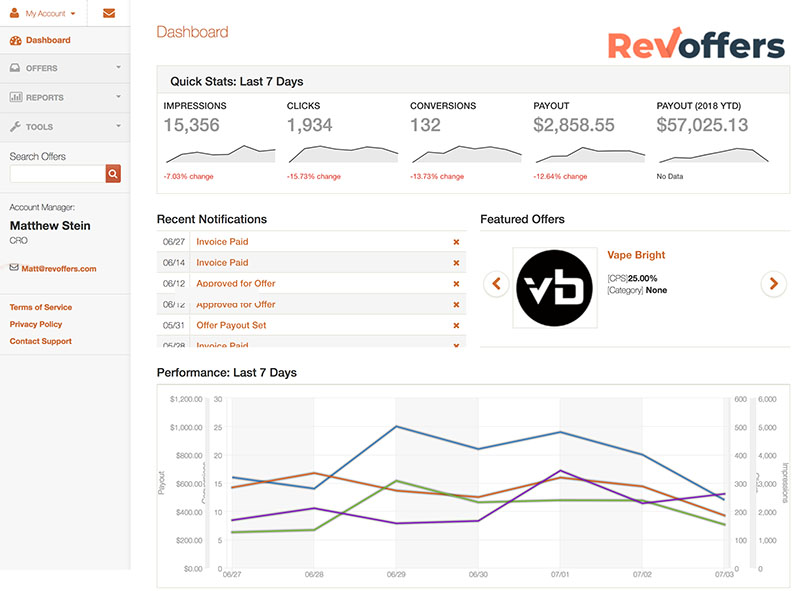 Why Affiliates Love to Promote with RevOffers
We curate the best transformational health products that are high-converting which allows our publishers to make even more money promoting brands they can believe in. Since RevOffers is an network, publishers have centralized access to multiple offers making it easy to promote, track and get paid.
RevOffers makes it easy for us to promote multiple offers all from one dashbaord - which means one payment too! With RevOffers we've been able to grow our affiliate revenue by 400% in just 3 months.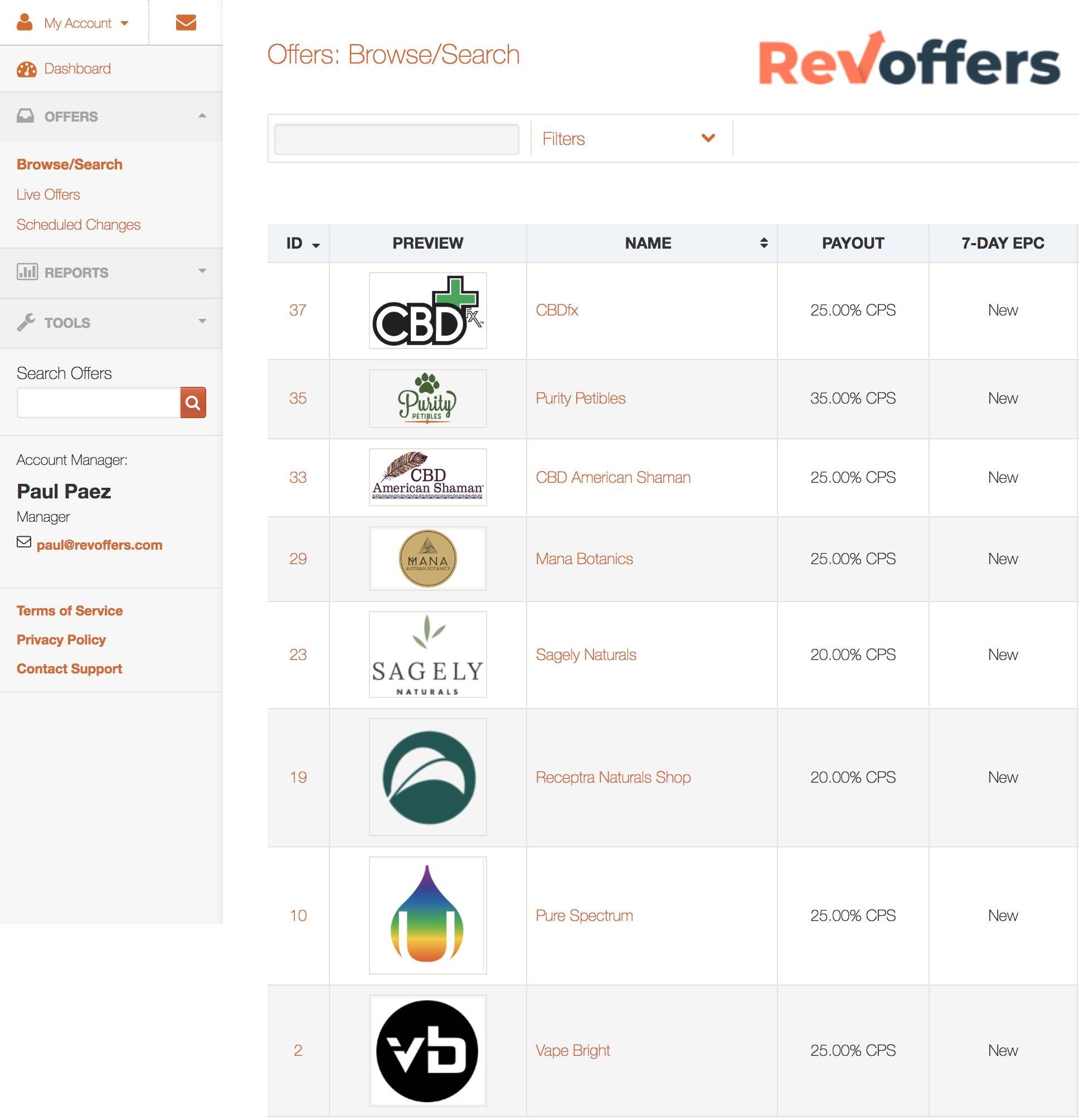 We are an Affiliate Network
We specialize in bringing affiliates like you high-converting offers with excellent payouts.
RevOffers creates deep partnerships with partner brands to ensure publishers actually get paid on time, every time. Joining RevOffers allows affiliates to leverage our curated collection of products in legal cannabis, natural health, and more. Putting multiple legal cannabis affiliate programs in one place simplifies and consolidates the process of making money with affiliate marketing.
Our Industry Leading Publishers