Bloom Hemp
Affiliate Program
Bloom Hemp is the small, family-owned hemp farm that came out of nowhere with really clean, really potent, USDA organic CBD oil… did we mention USDA organic? In a sea of competition, Bloom Hemp is the real deal with legitimately potent, organic CBD oil and legitimately sustainable cultivation methods.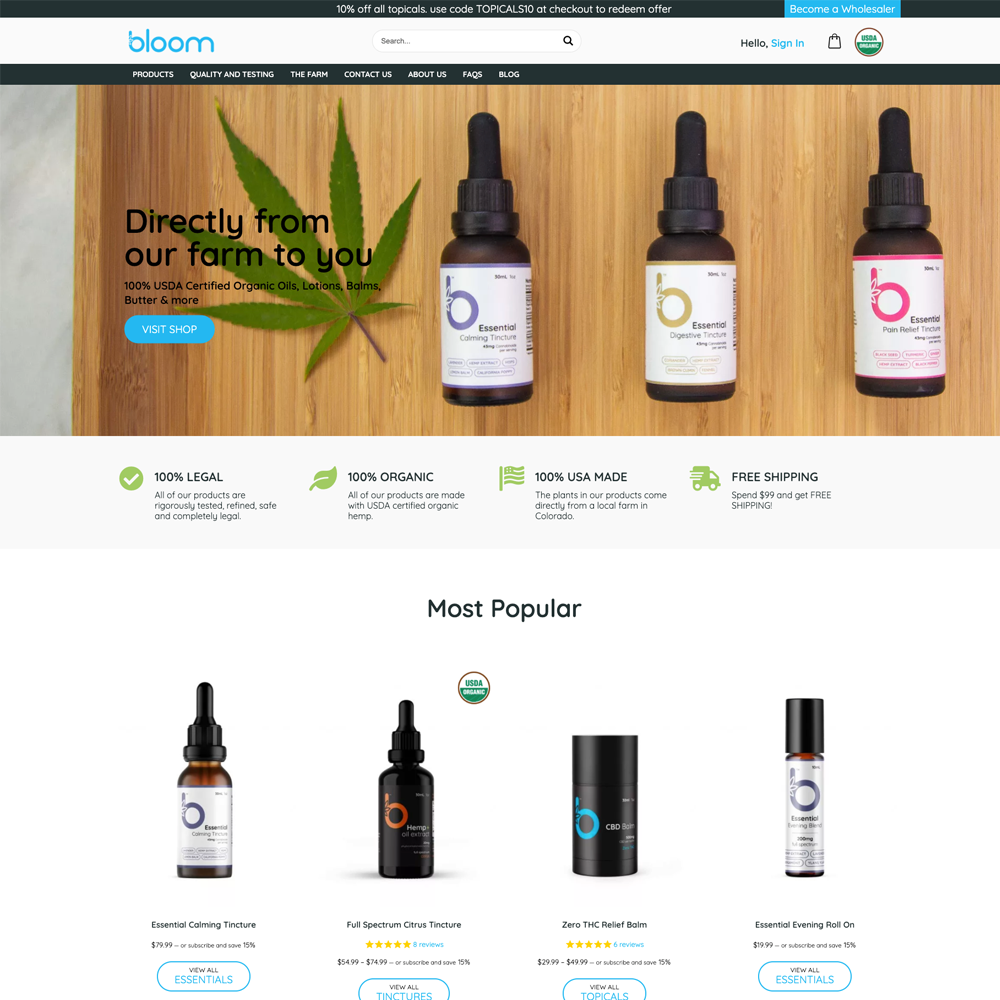 Bloom Hemp Affiliate
Program Offer
Bloom Hemp sources their USDA organic hemp from their farm in Longmont, Colorado where it's harvested by hand. The folks at Bloom Hemp are hyper-focused on soil health, making sure sustainable practices are in place — some of which are required for USDA organic certification and others that Bloom Hemp knows will have the best natural impact on the soil in the long run.
Bloom Hemp is interesting because they've gone through the exhaustive process of obtaining USDA organic certification (both time-consuming and expensive), but they remain a small, family-run operation. Their 60-acre organic hemp farm doesn't put them in the category with the popular mass producers. Their cannabidiol and all their CBD products are made by a small team of passionate people. It shows.
Another thing to love — with Bloom Hemp, the proof is in the pudding. And it's really obvious. You can take one look at the third-party test results for their organic, full spectrum CBD oil and realize you've got something special. The brand's full spectrum options are teeming with cannabinoids and put many of the 'full spectrum' CBD products out there to shame.
90 Day Cookie Length
Conversions happening within a 90-day window ensures you will get credit for the sale.
RevShare + CPA Offer
Promoting the Bloom Hemp affiliate offer earns a 25% RevShare on purchase. Bloom Hemp also offers a $60 CPA for their direct response funnel!
10% Discount Funnel
Bloom Hemp affiliates use a 10% discount offer to incentivize their traffic that can double conversion.
Bloom Hemp is a seed-to-sale operation, and usually, these types of CBD companies offer a higher level of quality, since they have the ability to oversee all the facets of production. To top it all off, Bloom Hemp uses strictly all-natural ingredients. Their focus on potency, charity, and safety makes you want to say, "FINALLY! A CBD company that gets it."
How to Make Money Promoting Bloom Hemp
Bloom Hemp wants to better the world through hemp, and you can watch them doing that, even by just looking at their website. Consumers appreciate the fact that Bloom Hemp has USDA certification but LOVE that they're small scale, not mass producers. A great find for wellness seekers and a great find for the RevOffers network.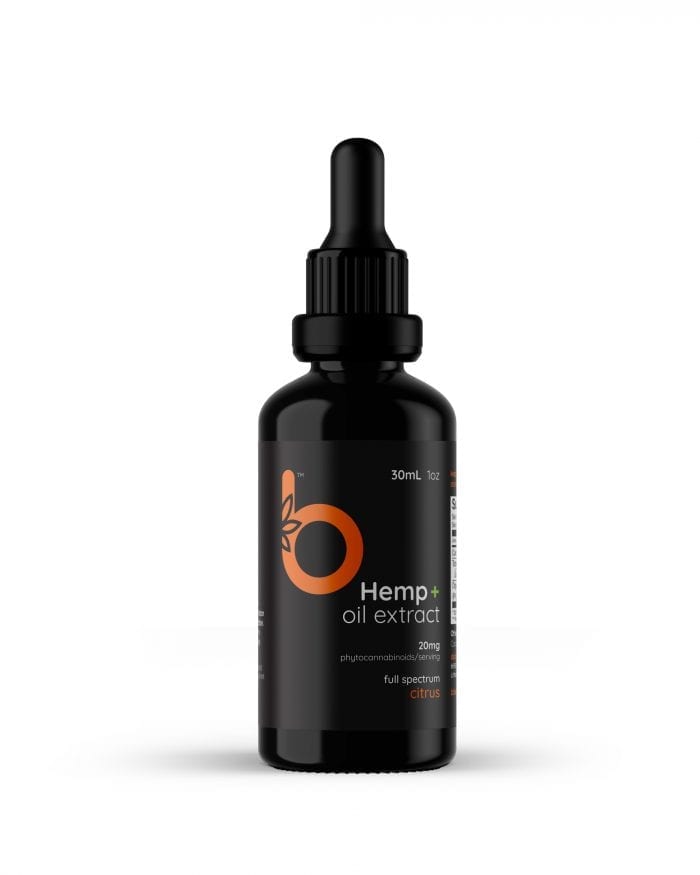 Why RevOffers Performance Marketing?
As an affiliate, you are aware that there are many poor brands with empty products out there, and a few amazing brands with ultra-premium products to promote. RevOffers focuses on quality over quantity, we have the best list of curated CBD offers anywhere.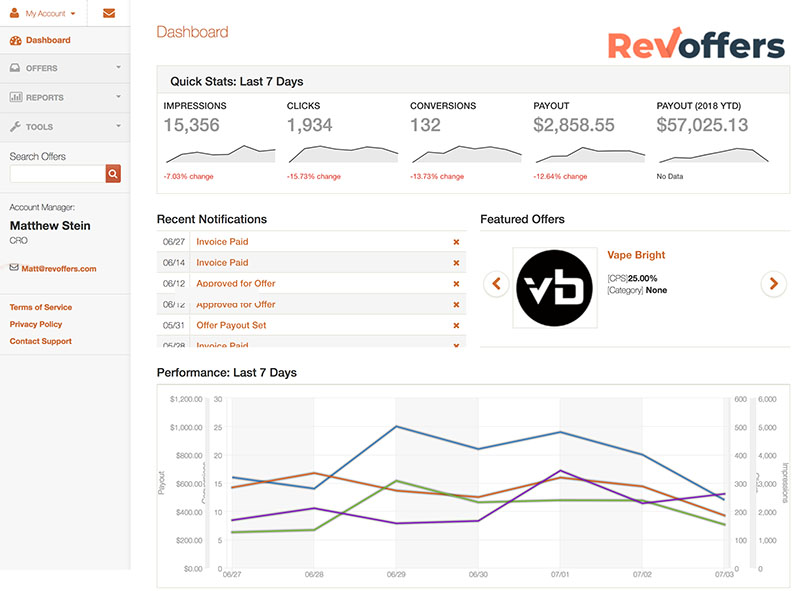 Why Affiliates Love to Promote with RevOffers
We curate the best transformational health products that are high-converting which allows our publishers to make even more money promoting brands they can believe in. Since RevOffers is an network, publishers have centralized access to multiple offers making it easy to promote, track and get paid.
RevOffers makes it easy for us to promote multiple offers all from one dashbaord - which means one payment too! With RevOffers we've been able to grow our affiliate revenue by 400% in just 3 months.
Jeanie Haar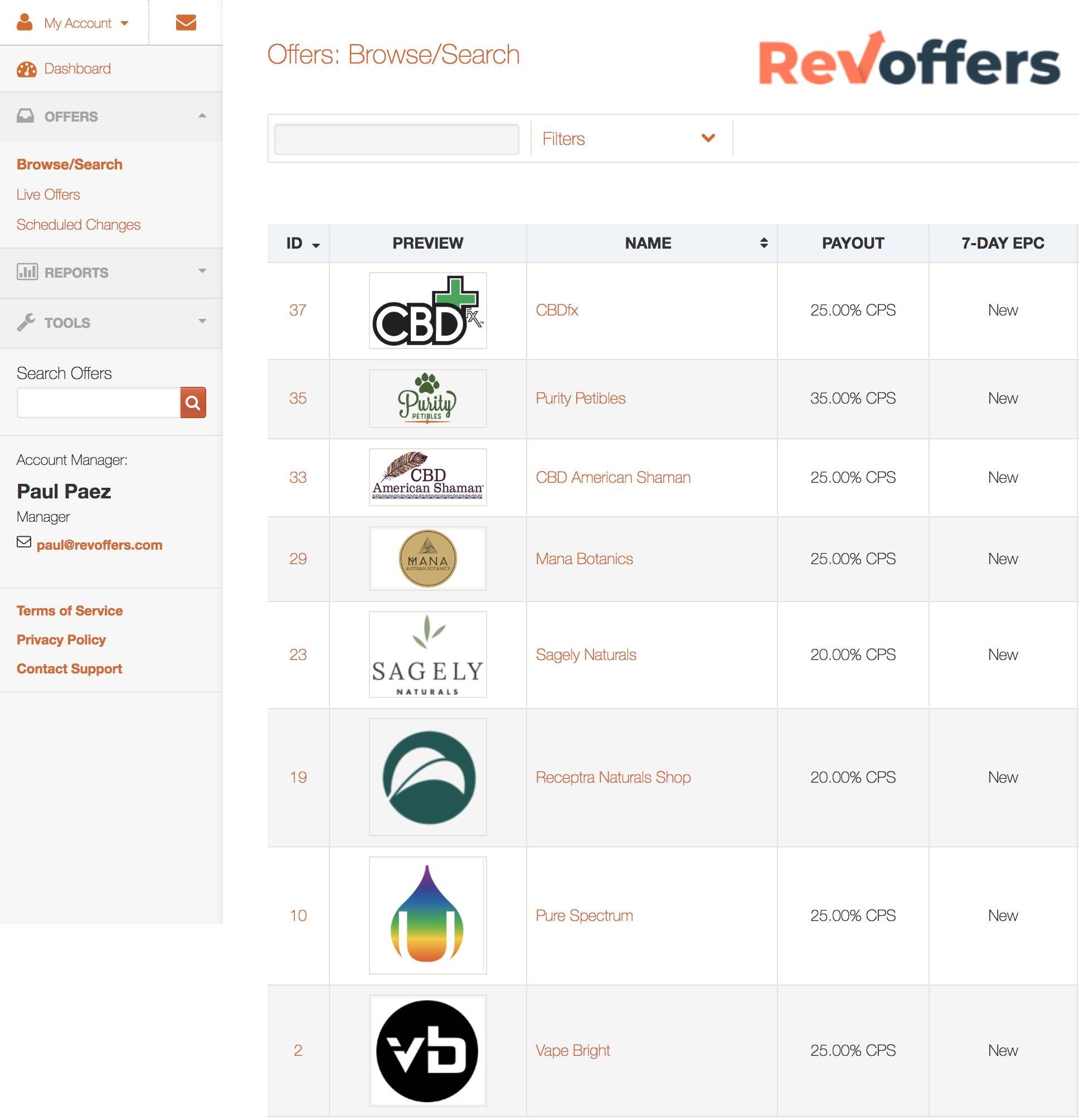 We are an Affiliate Network
We specialize in bringing affiliates like you high-converting offers with excellent payouts.
RevOffers creates deep partnerships with partner brands to ensure publishers actually get paid on time, every time. Joining RevOffers allows affiliates to leverage our curated collection of products in legal cannabis, natural health, and more. Putting multiple legal cannabis affiliate programs in one place simplifies and consolidates the process of making money with affiliate marketing.
Our Industry Leading Publishers