As you enter the budding world of online CBD sales, you'll want to understand the particular limitations of the industry. To get the edge on local and national competitors and sprout to the top of this promising new industry, here's what you need to know about advertising CBD online.
The U.S. legalized the production of industrial hemp (the source of marketable CBD Oil) with the release of The Agricultural Act of 2014 (also referred to as the Farm Bill). This opened the gates for entrepreneurs to capitalize on what is projected to be a $2.1 Billion-dollar industry in 2020, $450 Million of which will be hemp-based CBD oil.
Before you start seeing green, you need to understand that operating a CBD business is not like any other kind of business. If you want to make quick money selling CBD oil online, you need to understand that different states and different advertising networks may have their own regulations and restrictions regarding CBD advertising. In order to hit the ground running and avoid pitfalls in the critical early stages of your business, learn the online marketplace for your products.
Limitations of Advertising CBD Oil Online
As only pure CBD oil (oil containing 0.3% THC) has been approved by the FDA, CBD retailers face certain restrictions when marketing CBD products online. Advertisers like Google and Facebook won't feature ads for "dangerous products" on their platforms. This limits the digital marketing efforts of CBD companies to organic marketing. For new businesses, the inability to promote their brand without paid social and search ads makes it extremely challenging to get the qualified traffic needed to grow their online retail business.
Relying solely on organic marketing efforts will have your sales moving at a snail's pace in an industry that is soaring upwards. To sell CBD products online quickly, you'll have to rely on a reliable CBD friendly advertising network.
When marketing medicinal products, you always have to ensure that ALL of your claims are substantiated with reputable scientific support. Regularly follow along CBD news and research to uncover what claims you are able to feature in your product descriptions and on your site. While the federal government is loosening its grip on the cannabis industry, states may still choose to enact their own laws that can promote or restrict the sale of cannabis-based products. States like Indiana and Alabama, for example, do not permit the sale of CBD oil on a personal level without a prescription. Check your state's laws on CBD oil before launching your new CBD brand.
CBD vs. Cannabis
While state-specific marijuana retailers are not permitted to sell THC products online, industrial hemp derived CBD products are the exception. This is due to the minor existence of or complete lack of the substance tetrahydrocannabinol (THC). As THC is the main driver behind the psychoactive effects of cannabis, the FDA has deemed it a controlled substance. Industrial hemp-based CBD products with THC levels at or below 0.3% are allowed to be sold online or in store. Distribution of medicinal and recreational marijuana is also restricted to fewer states than CBD oil.
As cannabis products are not permitted to be sold online, digital marketing for cannabis retailers is restricted to brand promotion. This gives CBD sellers a distinct advantage over marijuana or products containing more than 0.3% THC.
Restrictions of CBD Print Marketing
A way that CBD and Cannabis advertisers localize their marketing efforts is to use print media. States that have legalized recreational marijuana have an ideal target market that supports the distribution of cannabis-based media. Because it is unlawful to advertise cannabis in states in which it has not been legalized, magazines create an opportunity to directly target an audience that is isolated within legal states.
Placing ads in magazines like Weed World, Dope, Sensi, and High Times can help you overcome some of the limitations of advertising CBD products online. However, tracking the effectiveness of a print ad is nearly impossible, thus it isn't advised to place a majority of your marketing efforts on print media as a CBD brand. It's also important to consider the popularity (or lack thereof) of print media. Moreover, many of these print magazine companies have a digital option, which can provide more reach but often sold on a print model making it difficult to track your impressions, clicks, and sales. Additionally, If you decide to place an ad in a print magazine, ensure that the numbers you are given, properly reflect an ideal audience.
Rather than investing in the trial and error of marijuana magazine advertising, consider the benefits of a more accountable and traceable ad network that allows or specializes in promoting CBD brands.
CBD Friendly Display Advertising Networks
Running banner advertising campaigns on CBD friendly ad networks allows brands to reach customers on highly relevant endemic websites. This enables online CBD sites to market their products within sidebars and other ad-friendly areas of websites. While this may seem like a breakthrough for online CBD sellers, there is a risk to consider with display advertising.
Read Also: CBD Brands Approved to Buy Banner Ads on Tier One Sites
The first challenge with most emerging display ads networks is that you are only able to target your ads based on geography. Even some of the most important metrics such as viewability are left unmeasured. This keeps advertisers from honing their ads to target demographics or interests to increase campaign effectiveness. Additionally, ads generally run across many different websites, which means you are unable to vet the sites that your ads will be featured on.
Most cannabis display advertising networks label themselves as performance marketing (meaning that you don't pay unless your ad performs). However, this isn't entirely truthful. While, yes, you will not simply pay a flat rate to feature your ad on websites as you would with a print ad, this doesn't mean that your ad is performing successfully. These networks will require a cost-per-click or cost-per-impression payment model. These clicks can be tracked in order to analyze the effectiveness of your ads on the front end of the sale, however, bringing traffic does not translate to sales. This can lead to advertisers spending hundreds, if not thousands of dollars on ads that don't generate positive Return on Ad Spend (ROAS).
CBD Affiliate Marketing
Without being able to rely on paid social ads and AdWords, CBD brands have to get more creative with their online paid advertising efforts. Placing ads on relevant websites and within your target community can help give new CBD companies the exposure they need to thrive. However, CBD affiliate marketing is not a perfect process.
You can work to establish your own self-hosted affiliate program and make direct affiliate relationships. This requires a great deal of time to recruit relevant online publishers, affiliates or influencers who can actually drive sales for your brand. Executing the logistics and technology that is required to fulfill an affiliate marketing campaign can be challenging to make successful. Many brands under-fund and miss-manage their affiliate program which leads to little or no growth of their e-Commerce business.
Partnering with a CBD friendly affiliate network can provide a significant boost to your online presence and sales. CBD affiliate networks will have the resources and technology to set up and manage affiliate campaigns from the recruiting, onboarding, management, payment and compliance of affiliates promoting your brand. Affiliate networks are just that, networks of relevant publishers that are interested in displaying ads or links for CBD brands, taking away the stress and lead time to grow your sales online. However, the ease of partnering with an affiliate network doesn't come without its drawbacks.
A few large affiliate networks like FlexOffers or ShareASale will accept any CBD company who wants to join, making these crowded marketplaces where affiliates don't know which brands to promote. These mega networks have not only thousands of offers but tens of thousands of affiliates. This sounds nice because more is better, however, many of these affiliates are not endemic publishers and do not have qualified cannabis or CBD related traffic. This leads to traffic and exposure, but few sales for your brand online.
CBD Affiliate Marketing with RevOffers
RevOffers is unlike other performance ad network as we have been focusing specifically on supporting the highest quality CBD companies since our inception. RevOffers has taken affiliate networks for CBD to the next level by only getting paid when you get paid. Advertisers pay a percentage of a sale or a flat rate to the network only when a sale is generated. This offers a distinct advantage over display ad networks that require advertisers to pay for clicks or impressions (AKA not guaranteed sales).
With an extremely high standard for affiliate partners, advertisers not only get exclusive access to the online juggernauts of the medical marijuana, cannabis and CBD communities, but you won't have to compromise on ethics, quality or brand integrity. Only affiliates that are truly dedicated to providing transparent, safe, compliant and impactful content are allowed to become RevOffers affiliates. This allows you to attain the performance you need to make wise marketing investments for your brand.
RevOffers believes in letting the number speak for themselves. Here are some network-wide averages as of DATE:
Say goodbye to the guess and check of print marketing, the hassle of affiliate marketing management and fluff approach of other networks. If you're a premier CBD brand looking to grow your business online, contact RevOffers to experience the difference of true performance-based marketing.
Gain Access to Hundreds of Publishers
Build your brand by leveraging our curated list of publishers, marketers and influencers.
Tracking and Reporting Dashboard
Reliable tracking and reporting system puts everything in one place.
End-To-End Management
Publisher recruiting, training, compliance and payouts are all
done for you
.
Value-Added Partnership
Performance drives us to add as much value as possible so that your business wins!
Why Brands Love to Advertise with RevOffers
We acquire customers by linking our advertisers with hundreds of curated publishers, marketers and influencers around the world. We help brands focus on creating and supplying products, we do the rest! RevOffers is a performance ad network which means we only get paid when our advertisers make sales.
RevOffers simplifies the process of managing affiliates. I pay a single payment once a month and in return I receive a robust reporting platform, a dedicated agent for our account, and legitimate results. In 6 months our website traffic has increased over 110% which nearly doubled our average monthly revenue.
We Help Build Industry Leaders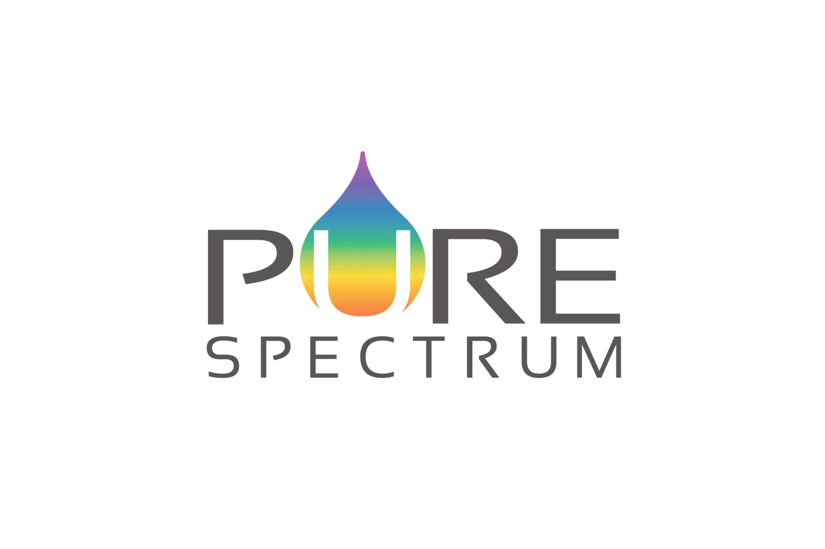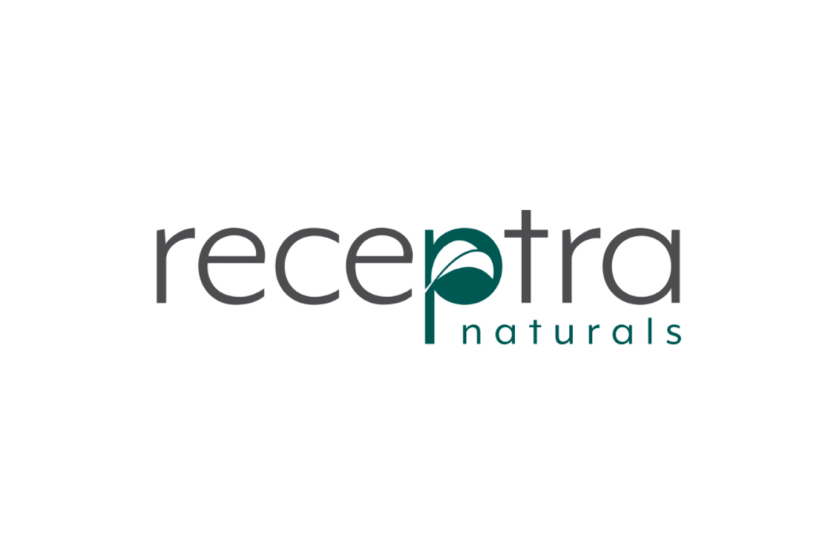 Have a Question?
Complete the form and someone will contact you ASAP: