Gain Access to Hundreds of Publishers
Build your brand by leveraging our curated list of publishers, marketers and influencers.
Tracking and Reporting Dashboard
Reliable tracking and reporting system puts everything in one place.
End-To-End Management
Publisher recruiting, training, compliance and payouts are all done for you.
Value-Added Partnership
Performance drives us to add as much value as possible so that your business wins!
Why Brands Love to Advertise with RevOffers
We acquire customers by linking our advertisers with hundreds of curated publishers, marketers and influencers around the world. We help brands focus on creating and supplying products, we do the rest! RevOffers is a performance ad network which means we only get paid when our advertisers make sales.
RevOffers simplifies the process of managing affiliates. I pay a single payment once a month and in return I receive a robust reporting platform, a dedicated agent for our account, and legitimate results. In 6 months our website traffic has increased over 110% which nearly doubled our average monthly revenue.
Only Pay For Results
Impressions and clicks won't grow your business, paying customers will.
Quality brands like yours love paying only after the customer buys.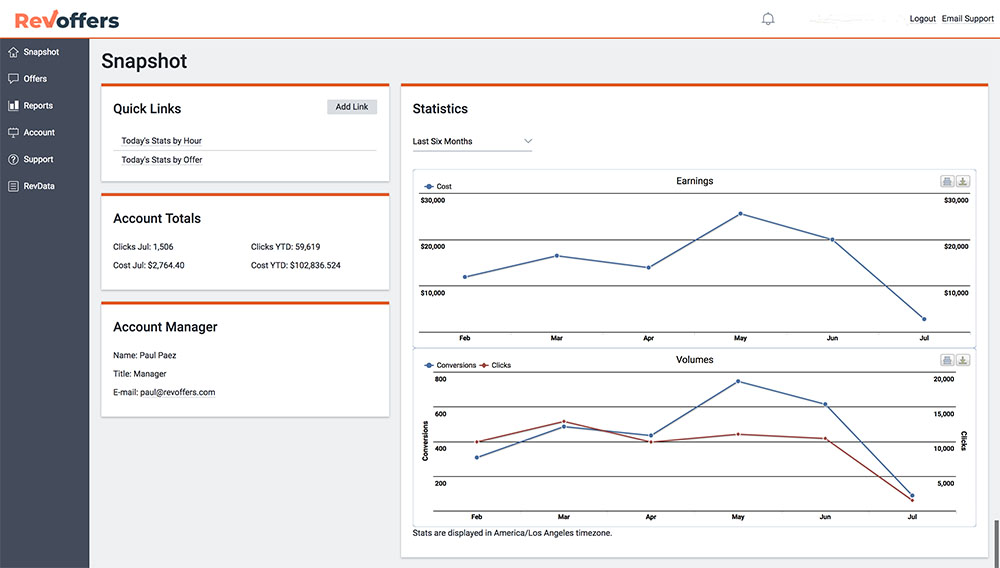 We Help Build Industry Leaders